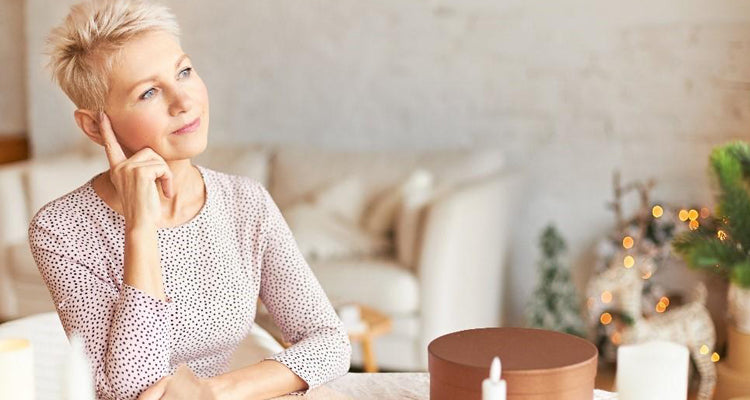 Thoughtful Gifts That Show You Really Care
At this time of year, we can really get caught up in 'stuff', in ticking people off our list and spending money on gifts that really just fill a hole. We have come up with some thought out and considerate gifts that really show your loved ones you appreciate them this Christmas. Below are some thoughtful gift ideas that can help promote happiness and help them live well.
 Ethical and beautiful body products
Vegan beauty means the absence of animal ingredients, while cruelty-free refers to a product that doesn't test on animals. Human+Kind was born from a love of natural products, love for animals and a thirst for a healthy lifestyle. This brand wants women to look and feel good with products that multi-tasked, that were simple to use and had only natural active ingredients. This bumper body pack contains:
Face Scrub
Miracle Make-Up Remover 
NEW and improved Facial Moisturiser 
Shower Mousse Grapefruit 
Body Wash Orange
Body Soufflé in Jar 
 Give the Gift of Me Time
Spread the joys of better sleep, health, and happiness this Christmas season. A subscription to a meditation app is a fantastic way of gifting some me time to a friend or family member.
https://www.calm.com/gift-card
Time Management as a gift
Help them upgrade their to-do list and self-care plan in a new year planner that will make them smile. With a week to a view and handy monthly tabs, this awesome diary is the perfect way to stay on top of it all. Super vibrant and fun, it's full of colourful handy sections to help you plan everything – from personal goals, holidays and health, to fitness, finance and festivals. 
 A complexion that glows with happiness
Give the gift of smooth plump party ready skin! This night time herbal tea that refreshes, plumps, and recharges the skin so you wake up looking beautiful!  A relaxing scent that's soothing for the skin and softly tucks it into bed. Your skin is replenished with water. 
 Lips that will make you smile
This gift set contains everything to keep the lips in top condition.
Featuring Luna by Lisa's bestselling lip products, this kit will keep your lips in the best condition yet! 
Giftset contains:
Multi-use Balm
Lip Scrub, Matte Lipstick (Lip Vault Nude),
2X Lip Gloss (Rose Gold and Precious Topaz)
Lip Pencil (Honey Moon)
 The Ultimate Gift of a Home
Christmas is a time for hope. It's a time for family, celebration, giving and gifts.
This Christmas, you could give a gift to one person currently experiencing homelessness. For the people who the Peter McVerry Trust work with, this could be care for a young person who is about to turn 18 years of age and exit out of state care into homelessness. This could mean converting one unused building into a new family home. This could involve supporting someone back into education or training and onto a career path in life.
Give the Gift of a donation on behalf of a friend or family member to the Peter Mc Verry Trust
A great night's sleep.
Give the gift of rest and recuperation. Do you know someone who deserves the best nights sleep ever? The This Works sleeping partner set contains all you need for a restorative night's rest.
While deep sleep breathe in helps you unwind naturally thanks to its relaxing blend of essential oils such as Patchouli and Lavender, deep sleep pillow spray fast tracks you to the land of sleep soon after your head touches the pillow, with 89% of users falling asleep faster after using it.
"It's not how much we give but how much love we put into giving."
 ― Mother Teresa