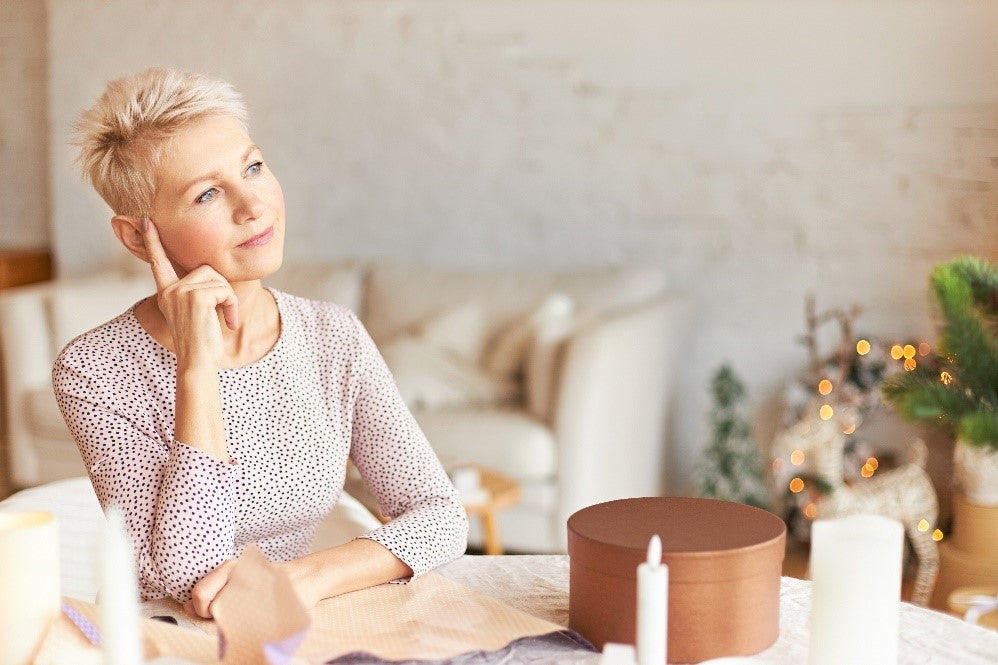 The Ultimate Secret Santa Gift Guide
Finding fun and quirky Kris Kindle gifts for co-workers or friends can be a bit of a challenge especially if you don't know the person that well. We are here to help you put a smile on your secret Santa's face and keep you within the price limit with the ideal gift. 
We have put together the ultimate gift guide for shopping for your Kris Kindle, with special, fun and thoughtful gifts for your gift exchange available now at Meaghers. Whether you are looking for a thoughtful gift, a novelty gift or even gift boxes we have all price ranges covered for your Kris Kindle. So shop according to your budget below.
Perfect Gift Ideas under €10
This cute little shower steamer is only €9.95. These are perfect for those who prefer showers over baths but love an aromatherapy experience. They work through essential oils releasing from the steam of a shower and help you to relax.
This beautiful face and body bronzer is such a fabulous gift for a makeup lover and a bargain at €9.95
A perfect stocking filler for someone who loves to glam up their look with a winged liner and only €9.95
This beauty is a perfect and practical gift for someone who loves a weekend away! €6.95
For a touch of luxury this L'Occitane milky soap is the perfect secret Santa gift at only €10
This award-winning toner gently exfoliates & balances to reveal a smoother, brighter and more glowing complexion. For the skincare lover in your life this is a perfect stocking filler in a limited edition ornament.
Fun Gifts under €15
This beauty is the perfect gift for someone who values a great nights sleep, containing 5 mini pillow sprays these sleep remedies are the natural way to restful, restorative sleep. Only €15
This fabulous giftset contains a mini bottle of each of Nuxe's iconic hair, face and body oils. Such a cute lovely gift for only €16
If you are unsure of what beauty or cosmetics your secret santa might like it is hard to go wrong with a beautiful candle, especially an Irish brand that has created the perfect scent of Christmas for only €17.95
For all the makeup lovers this set is the dream! Containing Benefits iconic porefessional primer along with their super setter spray this set will light up the recipient with the promise of a flawless face. Only €16.50
Surprise someone special with L'Occitane's uplifting verbena star. The star opens to reveal three verbena surprises and the star can be used as a beautiful Christmas decoration. Only €14
Lovely Gifts under €30
The ultimate glam on the go palette for the makeup lover, this stunning palette is only €22.95
A firm favorite here in Meaghers, the Irish brand Waxperts have created the most beautiful candle in relaxing lavender scent. This is the perfect gift for the candle lover or for someone you would like to give the gift of relaxation.
Give the gift of luxury shower time with the shower gel quattro from iconic brand L'Occitane. This beautiful set contains 4 mini scented shower gels for only €26
From the French luxury brand Nuxe this perfect in pink set contains 3 iconic products  Huile Prodigieuse Florale, Crème, Fraîche de Beauté and Rêve de Miel Lip Balm. All for €28
Give the gift of beautiful eyes with the Clarins All About Eyes Gift set containing Total Eye Lift which creates a lifting effect around the eyes. Instant Smooth Perfecting Touch which blurs imperfections. And Supra Volume Mascara is the final touch to achieve bold eyes. Only €27
Fab Gifts under €50
The ultimate gift of self care and relaxation. This beautiful set contains: This Works Deep Sleep Pillow Spray to settle the senses and support a restful night's sleep. Sleep Balm, this pulse point balm encourages a peaceful slumber and Stress Check Roll On. €48
Brows are always a great idea! Benefit knows good brows and this superb set contains  3 full size brow favorites, including Gimme Brow gel, Precisely, My Brow Pencil ultra-fine brow pencil and High Brow Duo Pencil dual-ended matte & shimmer brow highlighter all packaged in the cutest ready to gift collectible tin!
€41
This luxurious giftset contains Nuxe's Reve De Miel scrub & melting oil balm as well as a bonus candle of the same scent. A stunning body ritual giftset. €42.50
The very best of Irish beauty in one set created by the amazing Aimee Connelly. Upgrade a loved ones makeup bag with the ultimate sculpted haul. Everything you need to create your favourite beauty looks. Includes  Velvet Veil Powder, New Liquid Lustre, Full Face Edit Rose. €50
Shop our entire gift selection on our Christmas page