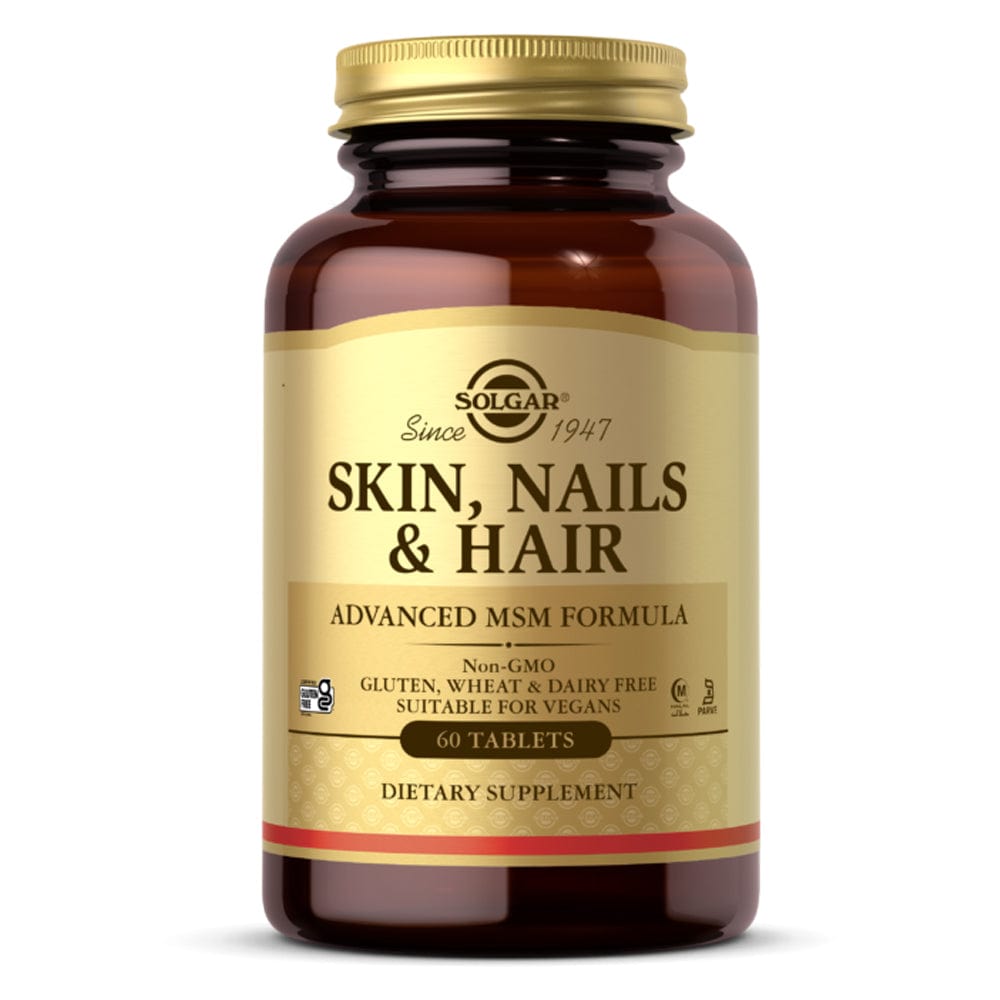 Solgar Skin Nails and Hair Formula 60 Tablets
Solgar's Skin, Nails & Hair formula maintains your natural beauty from the inside.*

Nutritional imbalances, being overwhelmed, lack of sleep and other environmental factors can affect the condition of skin, hair or nails resulting in lack-lustre appearance and condition. Help to keep your skin, nails and hair healthy with Solgar ® Skin Nails & Hair Formula for an everyday glow. 
Solgar ® Skin Nails & Hair is the perfect daily beauty support formula for your beauty regime, containing zinc, copper, OptiMSM ®, silica (from red algae), amino acids and vitamin C.
If you're living consciously to protect animals, the good news is Solgar Skin, Nails and Hair is formulated with vegan-friendly nutrients that can help maintain radiantly youthful skin and support collagen production (with Vitamin C) without compromising principles.
A comprehensive formulation designed to help build collagen, a major component of skin, and also to support healthy hair and nails.
Meaghers Blog
 By choosing ethically and sustainably produced beauty products we contribute to a more environmentally conscious and socially responsible industry. 

Lets look at some sustainable choices you can make in your beauty routine

Read now

This is the perfect time of year to look at the habits we would like to build to be the best version of ourselves for the term ahead. Small changes to nutrition, movement, sleep and gut health can make a huge impact on our wellbeing.

Read now