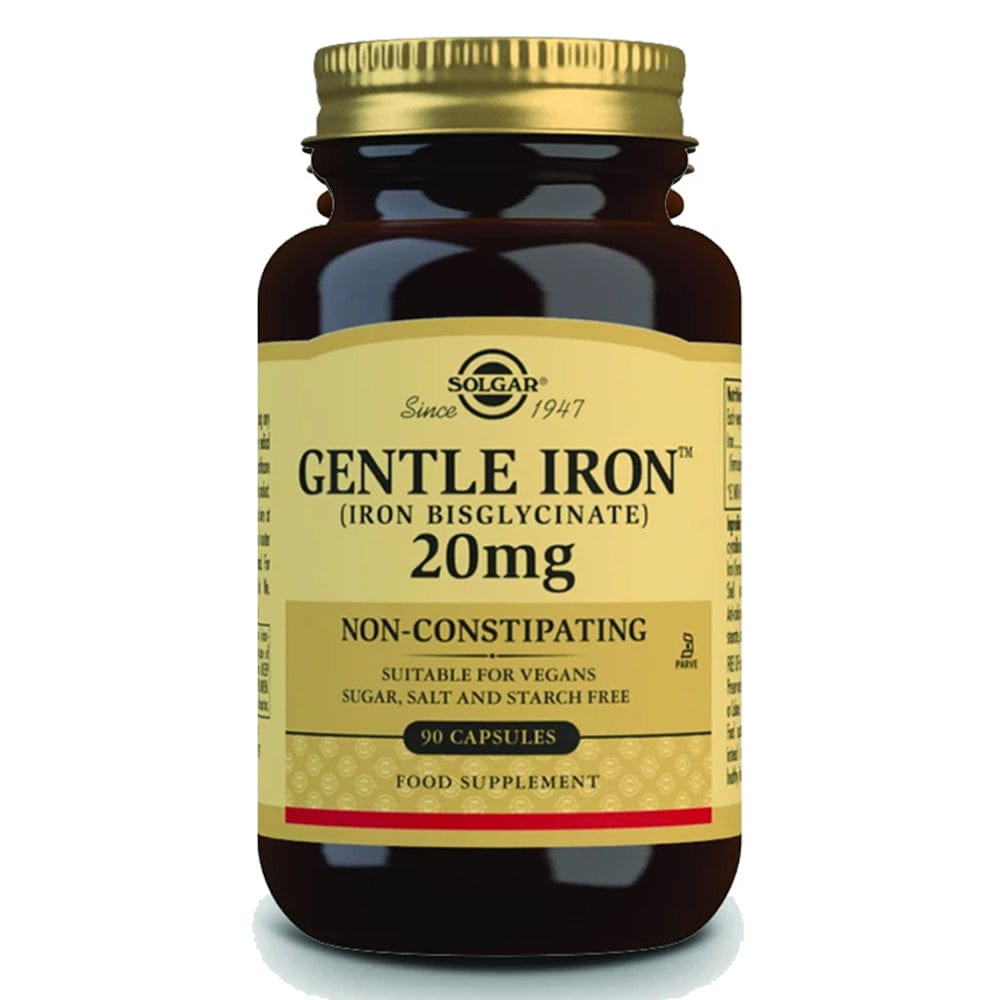 Solgar Gentle Iron 20mg 90 Capsules
Solgar Gentle Iron is ideal for those who find traditional iron supplements cause bloating, constipation and digestive issues. It contains iron bisglycinate, a form of iron which is tolerated well by sensitive stomachs. Take one capsule a day with food.
Iron is an essential trace mineral, and is important for the formation of haemoglobin. Haemoglobin helps transport oxygen throughout the cardiovascular system. Iron deficiency is common in teenagers and young adults, during pregnancy, and during menstruation. Solar Gentle Iron uses iron bisglycinate, a well-tolerated form of iron.
Benefits
A gentler form of iron supplementation
Ideal for sensitive digestive systems
Contains iron biglycinate - a well-tolerated form of iron
Meaghers Blog
 By choosing ethically and sustainably produced beauty products we contribute to a more environmentally conscious and socially responsible industry. 

Lets look at some sustainable choices you can make in your beauty routine

Read now

This is the perfect time of year to look at the habits we would like to build to be the best version of ourselves for the term ahead. Small changes to nutrition, movement, sleep and gut health can make a huge impact on our wellbeing.

Read now