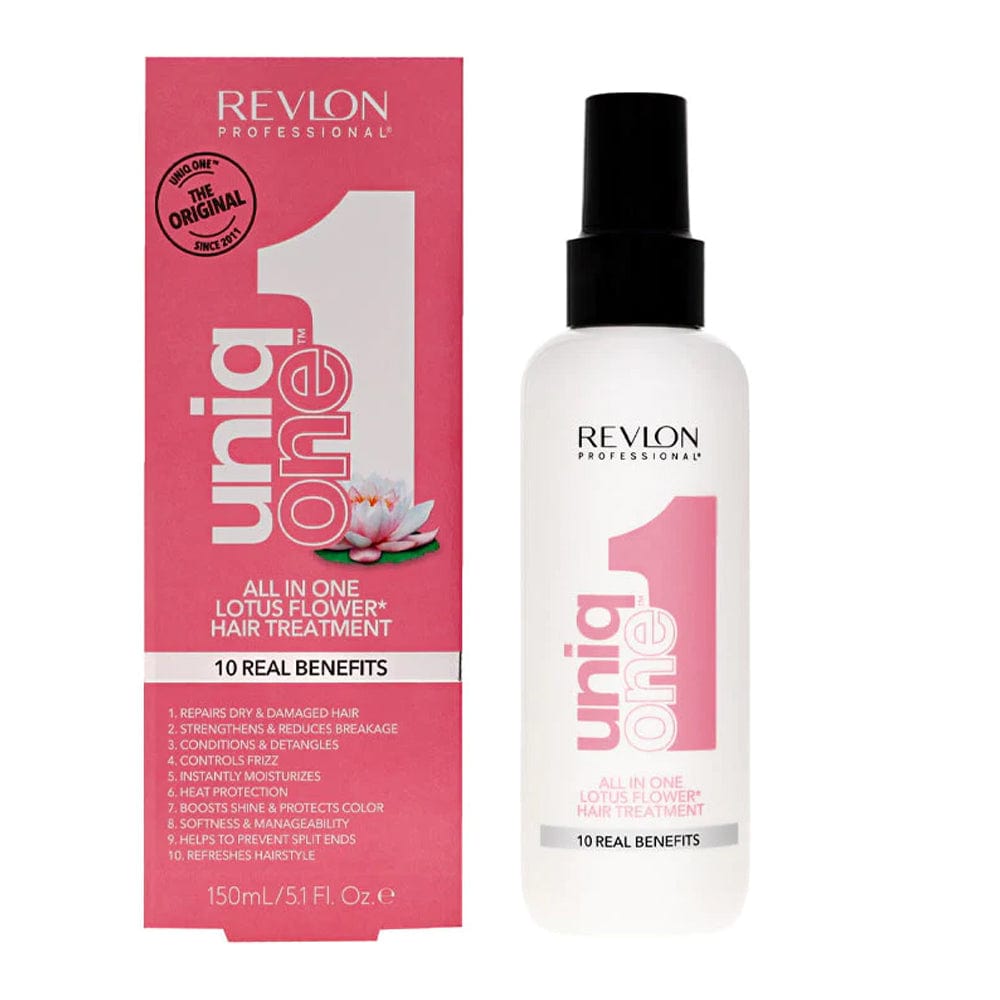 Revlon Uniq One Lotus Flower Hair Treatment
Description

Benefits

Reviews
The 10 real benefits that the hair needs in one single product. Because great hair is not a matter of time.
The multi-benefit leave-in hair treatment that has revolutionised the salon market worldwide features 10 benefits in one spectacular leave-in product. UniqOne™ Hair Treatment can do its wonders anywhere and at any time, on wet or dry hair.
Features a fresh, pure, soft and floral fragrance inspired by the lotus flowers delicate perfume.
Repair for dry & damaged hair 

Shine & frizz control 

Heat protection 

Silkiness & smoothness 

Hair colour protection/ with UVA & UVB filters 

Easier brushing & ironing 

Incredible detangling 

Long-lasting hairstyle 

Split ends prevention 

Adds body
With the Uniq One Lotus Flower, you will get beautiful hair that shines like silk and feels healthy
The hair is also protected against stresses such as regular straightening or dyeing, for example
Easier and better combing with brushes, good hold and more volume are the results of the Uniq One.
Meaghers Blog
 By choosing ethically and sustainably produced beauty products we contribute to a more environmentally conscious and socially responsible industry. 

Lets look at some sustainable choices you can make in your beauty routine

Read now

This is the perfect time of year to look at the habits we would like to build to be the best version of ourselves for the term ahead. Small changes to nutrition, movement, sleep and gut health can make a huge impact on our wellbeing.

Read now