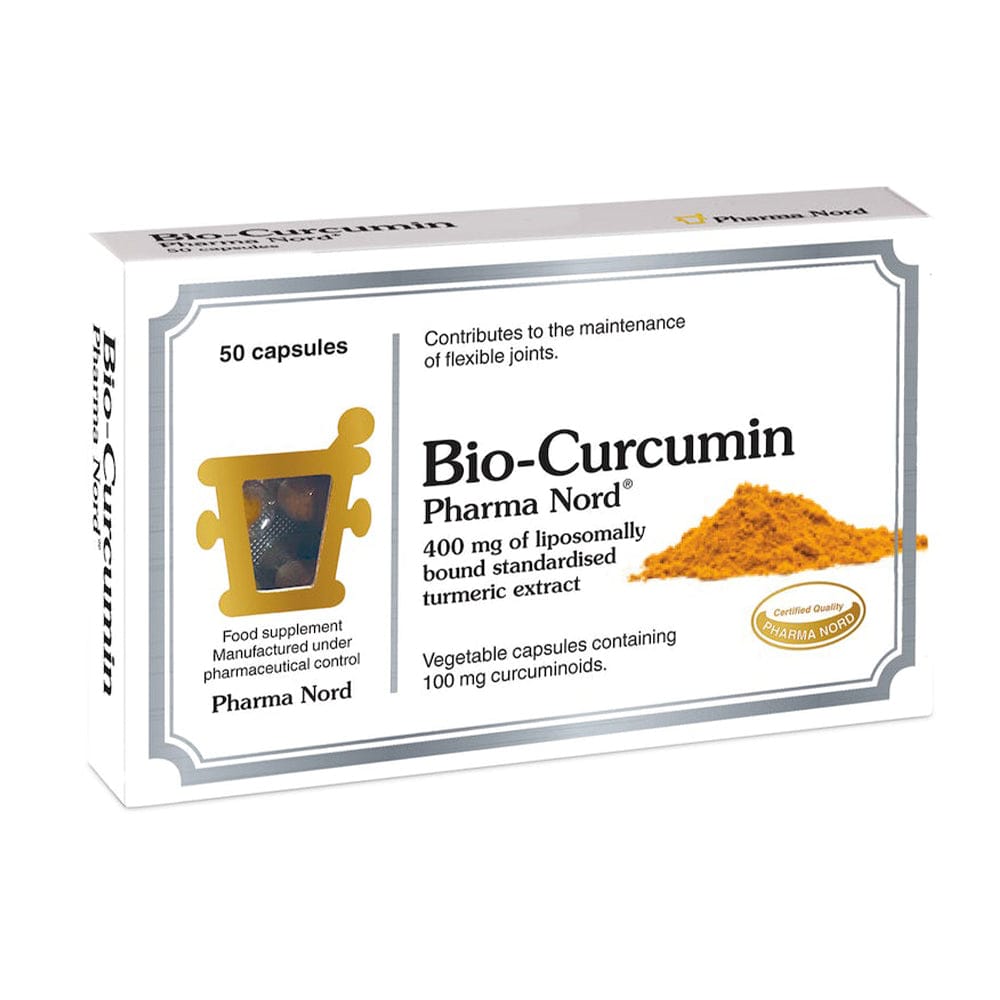 Pharma Nord BioActive Curcumin
Description

Benefits

Directions

Ingredients

Reviews
Curcumin tablets are derived from turmeric, with 400mg of curcuma extract in each capsule. Curcuminoid isn't easily absorbed by the body, therefore you must choose one with high bioavailability. Turmeric tablets have many anti-inflammatory benefits for a reduction in joint pain, increased mobility, and flexibility.
What is Curcumin?
Curcumin is not easily absorbed by the body. Therefore when choosing a curcumin supplement, it is important to choose one with a high degree of bioavailability. Pharma Nord Bio-Curcumin uses a patented delivery form to ensure the curcumin is delivered effectively to the body. The extract is scientifically proven to be up to 95 times more bioavailable (easier to absorb) than standard turmeric/curcumin supplements, which means that even a small dose can mean big results. Also produced under pharmaceutical standards, Bio-Curcumin offers the highest form of quality assurance available and the peace of mind that comes with it.
Gentle on the stomach
Suitable for vegetarians and vegans
Known for its anti-inflammatory benefits
Take 1 capsule per day or as directed by a health professional
To be taken with food
Do not exceed recommended amount
Those on blood thinning medication such as aspirin and Warfarin or anti-diabetic medication should consult their doctor before taking this supplement
Stearic Acid Bulking agent: Maltodextrin Capsule shell: Hydroxypropyl methyl cellulose Emulsifier: Soy lecithin Anti-caking agents: Silicon dioxide, Magnesium salts of fatty acid Antioxidant: Fatty acid esters of ascorbic acid.
Meaghers Blog
Nutritionist Lucy Brennan 

ANutr shares her tips and advice when it comes to supporting male mental health.

Read now

Nutritionist Lucy Brennan 

ANutr shares her top tips on the best foods to incorporate into your diet when going through menopause.

Read now