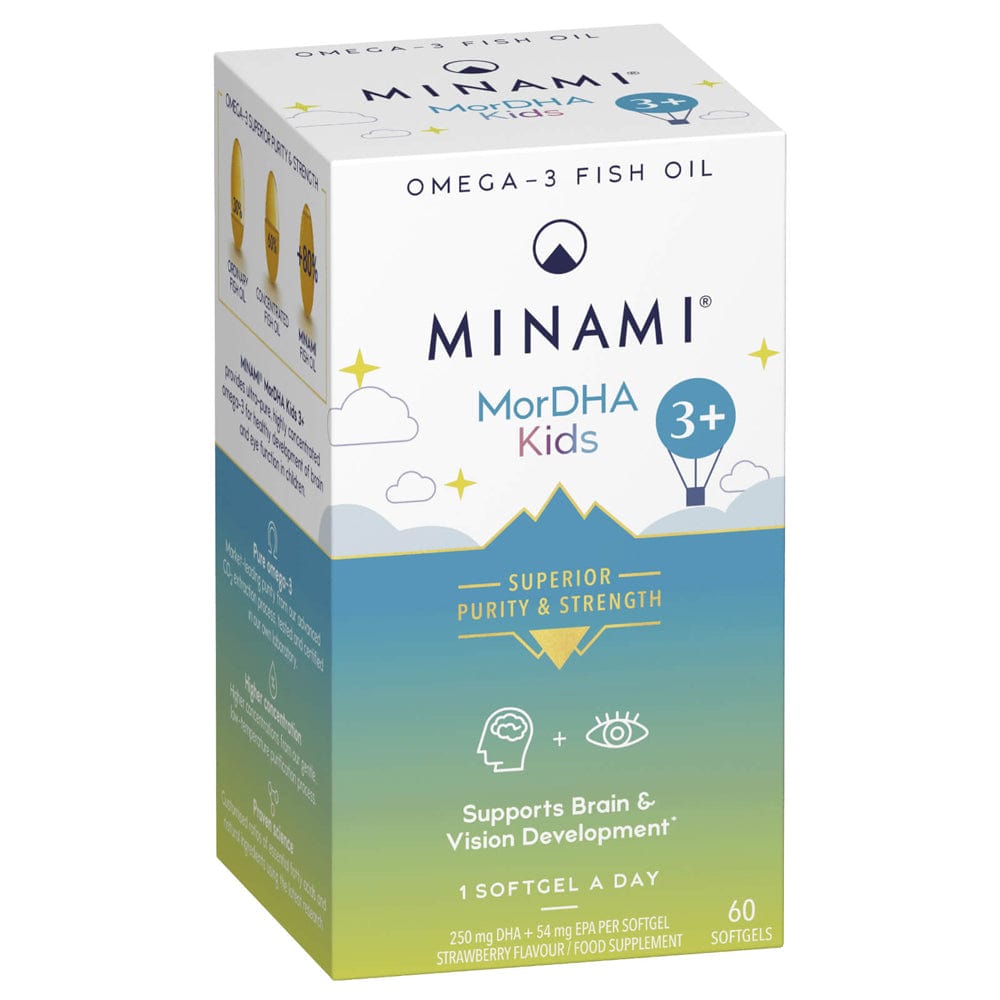 MorDHA Kids 3+ Omega-3 Fish Oil 60's
Description

Directions

Reviews
Omega-3 fatty acids EPA and DHA play an especially important role in the development of a child's brain and vision. DHA makes up 25% of the fat in the brain - and maintaining adequate levels is made easier through supplementation. 
DHA is proven to contribute to normal brain function and vision* [1], and is an important building block for child development 
Children with lower levels of omega-3s may develop allergies and tend to have poor immune function, so DHA and EPA help support their immune health
DHA can help improve length and quality of sleep
*EFSA approved health claims
1 the beneficial effect is obtained with a daily intake of 250 mg of DHA.
Children over three years old should take one softgel per day with food. It can be chewed or swallowed with sips of water, or you can open the softgel and mix the contents with their meal.
Adults should take maximum two softgels per day.
Store out of the reach of young children. Food supplements should not be used as a substitute for a varied, balanced diet and a healthy lifestyle. Do not exceed the recommended daily dose
Meaghers Blog
 By choosing ethically and sustainably produced beauty products we contribute to a more environmentally conscious and socially responsible industry. 

Lets look at some sustainable choices you can make in your beauty routine

Read now

This is the perfect time of year to look at the habits we would like to build to be the best version of ourselves for the term ahead. Small changes to nutrition, movement, sleep and gut health can make a huge impact on our wellbeing.

Read now