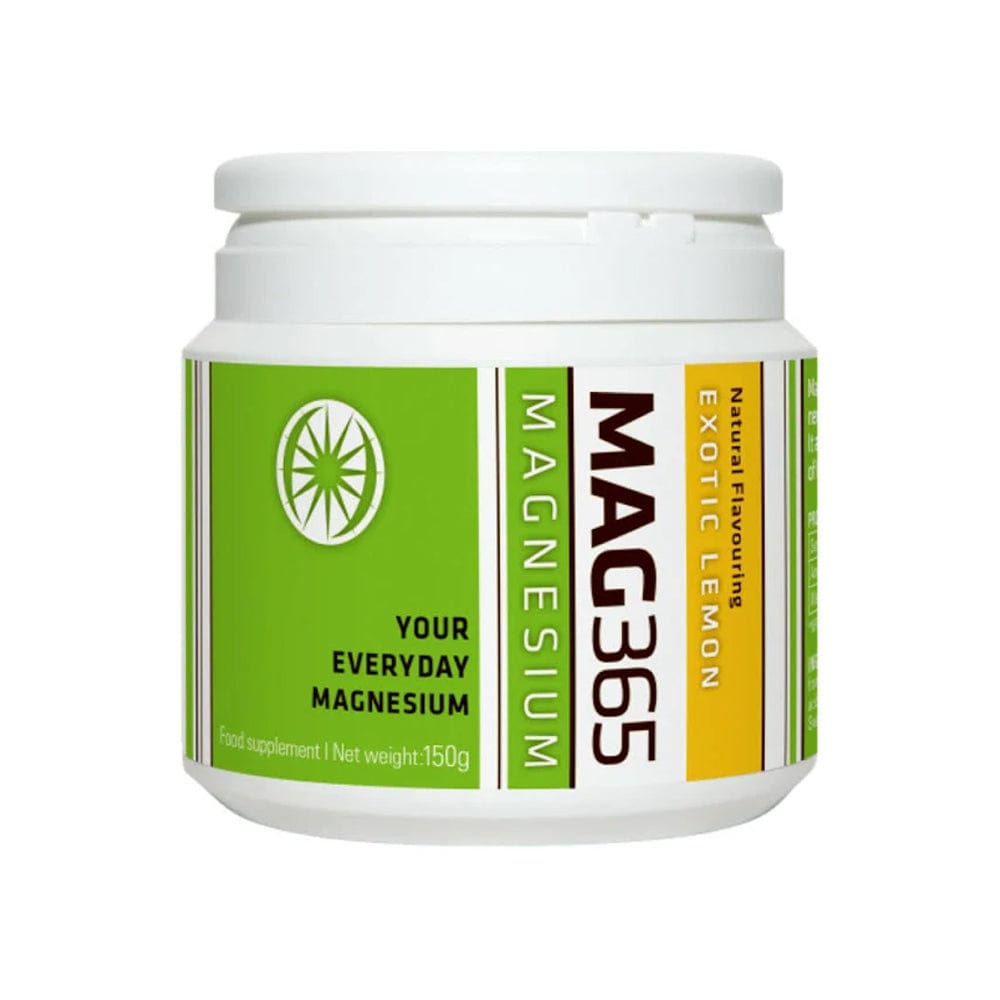 MAG365 Magnesium Supplement Exotic Lemon
Description

Directions

Reviews
Mag365 magnesium powder is a proprietary process that provides a source of highly absorbable, effective, fast-acting water-soluble magnesium in ionic form. It is 100% natural magnesium and helps to both restore healthy magnesium levels and balance your calcium intake, including dissolving any excess calcium in the body.
The result of this is natural stress relief.
Exotic Lemon provides high quality ionic magnesium citrate in powder form which ensures optimal assimilation and absorption in a delicious exotic lemon flavour.
Mix in a glass with 20 – 30 ml of hot water. Let it fizz and stir. Add warm or cold water
Meaghers Blog
 By choosing ethically and sustainably produced beauty products we contribute to a more environmentally conscious and socially responsible industry. 

Lets look at some sustainable choices you can make in your beauty routine

Read now

This is the perfect time of year to look at the habits we would like to build to be the best version of ourselves for the term ahead. Small changes to nutrition, movement, sleep and gut health can make a huge impact on our wellbeing.

Read now