Reusable cooling mask to relieve allergic symptoms such as itchy, red, watery eyes and puffy or inflamed eyes. 
How it works:
The FUSION™ Cooling Mask is cooled in the freezer for one hour.
The glycerin beads freeze but stay pliable for comfortable fit.
The fabric side allows a comfortable direct-skin contact.
The cold restricts circulation to help calm inflammation associated with eye allergies.
The cooling effect relieves hayfever or allergic symptoms around the eyes, such as itchy, red, watery eyes as well as puffy or inflamed eyelids.
Benefits
Mask containing HydroCool™ Beads

Soft touch backing for comfort

Suitable for children and adults

Adjustable strap

Reusable and washable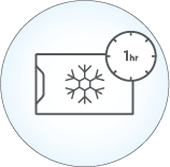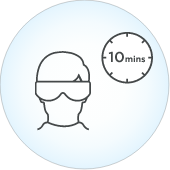 Place in a sealed plastic bag and place in the freezer for one hour. Then position the FUSION™ Allergy Mask over closed eyes for 10 minutes, adjusting the strap for comfort.
Always read the label and instructions for use
Payment & Security
Your payment information is processed securely. We do not store credit card details nor have access to your credit card information.