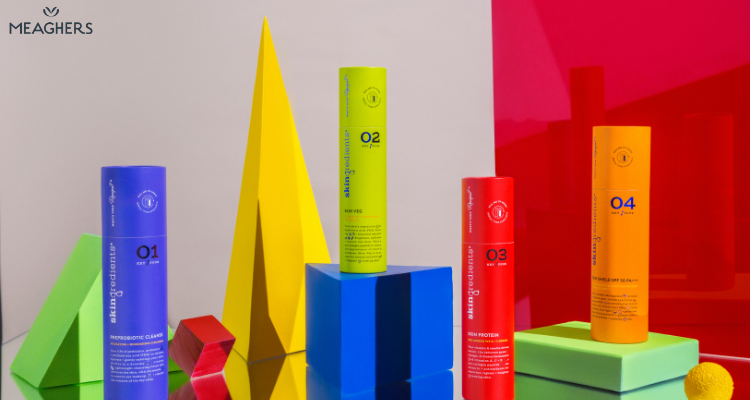 Skingredients: Top products to help your skin through the winter
Winter, it's usually drizzling or pouring – if it's not sleeting, snowing, or occasionally hailing! You might think that it's the season for hydration galore with all the moisture in the air (or falling from it), but our skin can still suffer from dehydration despite there being water everywhere. Combine a change of season with an inclination to cosy up indoors with the central heating blasting, and you have a recipe for dry, tight, and often irritated or sensitive skin.
Want to know how to get your skin ready for winter? Read on for all the nerdiest skinformation on dehydrated skin and how to care for it.
How does winter impact our skin?
Studies have shown that the skin barrier is affected by climatic and seasonal changes, with skin suffering varying from the occasional red cheek to developing permanent skin conditions such as atopic eczema and rosacea.* Cold wind, a lack of humidity and raised interior temperatures form a trio of skin-foes that can cause dehydration - a skin condition that can affect all skin types, from very sensitive and reactive skin, to oily and acne-prone skin. Dehydrated skin can appear flaky, dull or red with more prominent dark circles, "drinkles" (fine lines caused by dehydration), and increased skin irritation. We notice these concerns on facial skin more than other areas of our body because it's exposed to harsh elements more often than not.
How does winter affect my skin's barrier?
Exposure to harsh winds and the biting cold can weaken the skin's protective barrier to the point that it becomes more permeable. A compromised skin barrier allows more moisture to escape through the stratum corneum, the outermost layer of skin – a process called trans epidermal water loss (TEWL). The sad truth is that TEWL can lower your skin's hydration levels, in turn causing dehydration. A permeable skin barrier can also let external aggressors enter, which would spell inflammation, irritation and sensitivity.
What's more, the steps we take to warm ourselves from the cold can affect the delicate skin barrier; low humidity, hot showers and central heating can cause a loss of moisture in the skin.
What to do for dry winter skin
The skin is an organ and should be treated as such. The good news? Dehydrated skin can be rectified with skincare that repairs the skin barrier and replenishes lost moisture.
Moisturising winter skin
A facial moisturizer like Skingredients Skin Good Fats can help to bolster the skin barrier, protect our moisture stores and keep out the nasties from the outside world, including pollution and general gunk. It contains skin-native ceramide NP, a lipid (read: fatty molecule) that naturally makes up our lipid matrix, alongside acids and cholesterols. Applying ceramides topically will work to strengthen skin barrier function and bring equilibrium to unbalanced skin.
Skin Good Fats also contains drago-calm, an anti-irritant that soothes irritated skin and calms itchiness, as well as antioxidants galore in the form of niacinamide (vitamin B3) and vitamin E to neutralise the free radicals that can damage healthy skin cells. Plus, nourishing shea butter glycerides moisturise the skin without clogging pores – it's a non-comedogenic ingredient, which means it's suitable for oily skin too.
In a nutshell, Skin Good Fats works to soothe red, irritated, and dry skin, which can result from the harsh changes in temperature. We're all super familiar with cracked hands and patchy cheeks in the winter months and this rich barrier balm helps to nourish dry skin. Use a dollop of Skin Good Fats after you've double cleansed and applied serums, but before your broad-spectrum SPF in the morning to protect your skin from the elements and then again in the evening.
Hydration Station
While Skin Good Fats works to fortify the skin barrier, Skin Veg focuses on replenishing lost moisture. It's a hydrating pre-serum and penetrant enhancer that can be used as a dewy makeup primer with skin benefits aplenty. This hydrator contains sodium hyaluronate, a low molecular weight hyaluronic acid which deeply hydrates the skin instantly.
Exfoliating in winter
The harsh winter weather will dry out your skin at an accelerated rate. This means the dead skin cells created by the dryness can linger – and this can often block pores and lead to breakouts and congestion unless we exfoliate. To this end, it's a good idea to use an active cleanser a few times a week at most - any more than this and you run the risk of over exfoliation. Depending on your skin type or concern, it's likely you're using one already. An active cleanser is any which affects chemical exfoliation on the skin. At Skingredients, we have two: Sally Cleanse and AHA Cleanse.

Sally Cleanse is ideal for anyone who is dealing with skin congestion, excess oil or is acne-prone. It contains salicylic acid, an oil-soluble beta-hydroxy acid (BHA) that helps to the dissolve dead skin which might block pores and lead to congestion. The key to exfoliating in the winter is using a product no more than two times a week and always following up with replenishing and hydrating products, like Skin Veg.
Avoid super hot showers
We know it's tempting to scald yourself in the bathroom to warm your bones up, but it's not going to make your skin jump for joy. The intense heat from hot water irritates skin just as surely as the intense cold of the outdoors – and worse, switching rapidly from one to the other as we head outside to inside wreaks havoc on your skin. The heat can dry out your skin, and make it more difficult for your cells to lock in hydration, so it is recommended to avoid a burning hot bath or very hot shower. If you suffer from conditions like eczema then please note; if the water is hot enough to turn your skin red, you should probably lower the heat.
Wear SPF
Whilst 23% of sunscreen users show interest in sunscreen that protects from environmental stress, bacteria and blue light**, some people still skimp on SPF in the winter months. Just because you're not feeling the warmth of the sun, that doesn't mean that your skin isn't being affected by UVA and HEV rays, which reach us year-round. UV exposure is also believed to account for up to 80% of visible signs of skin ageing** It might feel strange to be applying SPF in your bathroom in the dark, pre-dawn hours, only to spend the daylight hours in an office – but HEV is produced by your screens, and so a good broad-spectrum SPF is still absolutely key for the skin in winter. It also provides infrared and pollution protection; particularly key for your commutes in the dark! There's a reason that Skingredients Skin Shield SPF 50 PA+++ is part of the Key 4 – we advise it's used every day, no exceptions!
For more information on tackling seasonal skin concerns, reach out to the Meaghers Team - we are on hand to provide expert advice and recommendations.
*Engebretsen et al (2018) Changes in filaggrin degradation products and corneocyte surface texture by season. British Journal of Dermatology, 178:5. 1143-1150
**Mintel: A year of Innovation in Suncare, 2021
***Ultraviolet Radiation, Aging and the Skin: Prevention of Damage by Topical cAMP Manipulation (nih.gov)