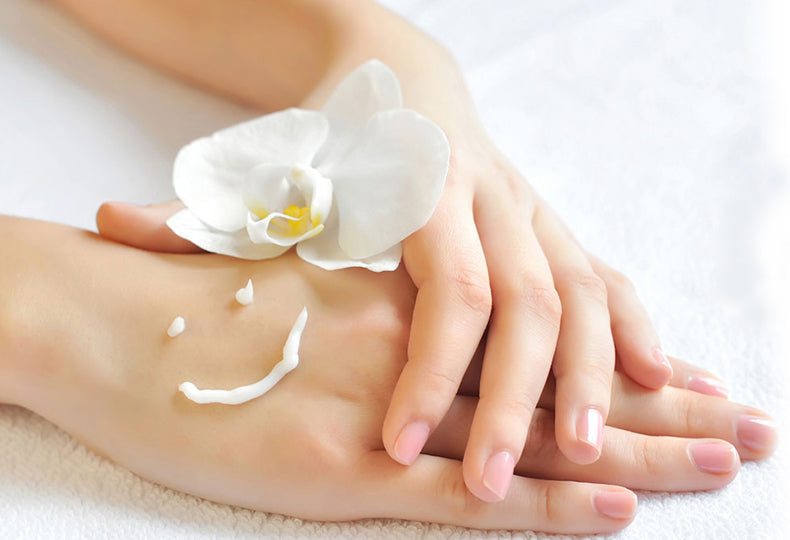 Protecting over washed hands during Covid19
As we work together to fight against Covid-19, hand-washing and hand sanitiser has become a big part of our routine. While it is incredibly important that we all wash our hands correctly and often, our increased use of soap and hand sanitiser has meant that a lot of us are seeing dry, cracked and sore skin on our hands as a result.
Constant hand washing and sanitising is causing the protective surface layer – comprised of natural oils, lipids and good bacteria – to break down. This surface layer keeps moisture in and external aggressors out while naturally protecting our hands. To help keep hands protected, we have brought all of our favourite hand care products together to help you choose the most suitable for you.
La Roche Posay Cicaplast Baume Hands RRP €8.00
This hand cream is one of our favourites here in Meaghers. It's ideal for sensitive or damaged hands and ideal if you have been regularly using hand sanitisers or latex gloves. It actively soothes and repairs the skin's protective barrier, resisting up to 3 hand washes before you need to re-apply. It quickly absorbs and leaves a non-sticky protective barrier on the skin as glycerin works to reduce repeated aggression of the barrier and niacinamide boosts the barrier. Skin appears softer while there is a visible reduction in any irritation of the skin as it works to regenerate.
CeraVe Reparative Hand Cream RRP €6.00
Perfect for dry, rough hands CeraVe's reparative cream is enriched with three essential ceramides and hyaluronic acid to help protect the natural barrier of the skin and retain moisture. If you are suffering from very dry or even cracked hands, this product is for you as it work to deeply nourish and repair the skin. Ensuring long-lasting hydration, this hand cream offers 24 hour hydration for the skin. It is fragrance free and hypoallergenic, offering relief for incredibly dry or sensitive skin that may be feeling the effects of over-washing.
Kinvara Skincare Omega Rich Hand & Nail Cream RRP €15.95
If you're in the market for a natural brand, Kinvara is the perfect match and it's Irish too! Suitable for all skin types, its a soothing blend of 6 hydrating plant oils that nourish, moisturise and protect hands and nails. A natural waxy barrier is formed from jojoba oil which also ensures long-lasting hydration while the presence of cocoa butter delivers rapid absorption without leaving a greasy residue. This hand cream is not suitable for chapped or damaged skin, its perfect to keep hands hydrated after washing.
Bioderma Atoderm Hand & Nail Cream RRP €5.75
If your hands are dry and damaged and prone to chapping and cracking, look no further than this Bioderma hand cream. This treatment works to repair the hydrolipidic film of the hands while offering long-term protection. Working to regenerate damaged skin, this hand cream is the perfect option to repair the skin's barrier function which may have been broken down by excessive sanitising and hand washing during this time. This hand cream will leave your hands soft and supple.
Trilogy Ultra Hydrating Hand Cream RRP €14.95
Trilogy offers another natural option with their hydrating hand cream. This product can be used daily and ensures smooth hands while protecting the skin's barrier from moisture loss. The presence of rosehip, manuka honey and white tea will give your hands immediate comfort. With a lovely sweet orange, amber and vanilla scent, this hand cream is a real treat for dry and damaged hands.
Gallinée Hand Cream RRP €16.90
This lightweight hand cream from Gallinée is perfect for nourishing dry hands. The presence of hydrating shea butter and daisy extract are combined with prebiotics, probiotics and postbiotics to support the skin's microbiome effectively. Helping to support good bacteria, this hand cream can regenerate your dry and damaged hands leaving skin soothed and hydrated. Life hack: Gallinee Hand Cream also double as a foot cream which is a major bonus in our books!
To shop our full hand care range, please click here: https://www.meagherspharmacy.ie/collections/hands-feet