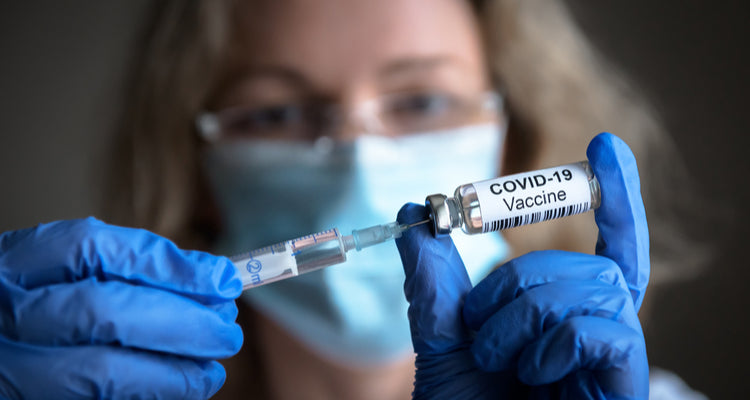 Preparing for your Covid-19 Vaccine
If you are attending an appointment for your vaccine it's important to prepare and to know what to expect after the vaccine.
The vaccine is an intramuscular vaccine as it's given into the upper arm. You should make sure to wear something loose on the arm or something that can be easily removed to allow the administrator of the vaccine to access the arm easily.
After your vaccine you may experience some side effects. All medicines carry side effects and vaccines are no different. Some people will experience no side effects and in those that do, most are mild to moderate and will only last 24-48 hours. Side effects are less common in older populations.
The most common side effects that people may experience are:
Feeling tired

Soreness or swelling in the arm where you had the vaccine

Headache

Muscle ache

Joint pain

Diarrhoea

Temperature of 38 degrees or above

Nausea
My top tips on how to manage these side effects are:
It is so important that you rest and remain well hydrated after receiving your vaccine. This includes not engaging in any strenuous physical activity for the rest of the day.

If your side effects do not go away after 48-72 hours, are severe or worsen over time then I would advise you to contact your doctor.

Temperature and Pain:

This will develop within two days of having the vaccine administered and will generally only last a couple of hours/days. The best way to treat it is to rest and to take paracetamol or ibuprofen as directed by the patient information leaflet. Always check with your pharmacist if you are unsure if these medicines are safe for you.

Diarrhoea:

Imodium is a medicine used to treat diarrhoea. Two tablets can be taken at the onset of the diarrhoea and if it continues a third tablet can be taken after two hours. It is also important to stay well hydrated during this time. If it continues it would be a good idea to also take some Dioralyte to replace any lost electrolytes.

Nausea:

There is a medication called Motilium that can help however, you must speak with the pharmacist first to ensure that it is safe for you as it can interact with some medication or worsen some medical conditions.
If you do develop side effects it is important to report them so more information will be available on the vaccine in the future. The body that you report medicine side effects to in Ireland is called the Health Products Regulatory Authority (HPRA). It is important to do this and if you can't you can ask a family member, friend, your doctor or pharmacist to do it for you.
There are two ways that you can report them:
Through the HPRA website available here: https://bit.ly/2SN9ymV

By emailing or posting the report from to the HPRA available here: https://bit.ly/2SF0j8t
It is important to include as much information as you can.
If you are looking for more information on how to manage any side effects from the Covid-19 vaccine you can always speak with one of our expert pharmacy team members over the phone or in store. You can alternatively phone our helpline on 01 485 3098 or email help@meagherspharmacy.ie.
Reference: HSE, HPRA