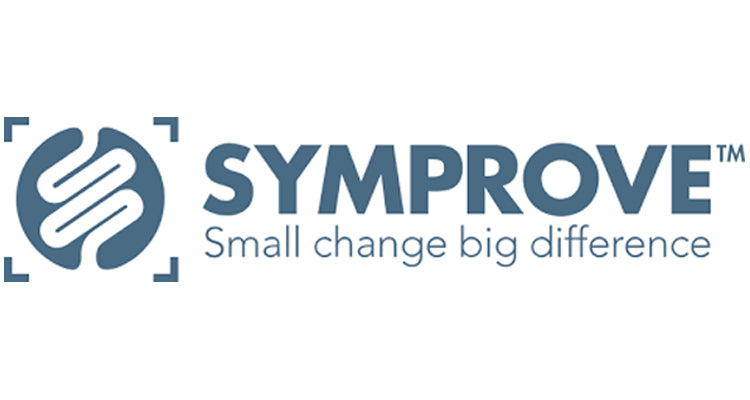 Gut instinct
Article from independent.ie - 
Tuesday 12 February 2019
Reports suggest that a healthy digestive system is key to overall physical wellness. Barry Smith tells Joy Orpen that good bacteria, delivered correctly to the gut, can eliminate conditions like irritable bowel syndrome
Currently, statistics suggest that far too many people are suffering from disorders of the gut.
Take irritable bowel syndrome (IBS), for example. In Ireland, it affects about 15% of the population. It's a digestive problem that can cause stomach pain, bloating and diarrhoea. These symptoms can lead to insecurity and embarrassment. Someone who is working hard to help combat IBS, and other related conditions, is Barry Smith, the founder of a UK company manufacturing a particular probiotic.                                                                                                                                   
How this health supplement came about is a saga in itself. Barry was born in Tripoli; his father was a soldier in the British Army. He went to 11 schools in different countries. His most abiding memory is a year as a boarder in Malaysia, when he was just 13 years old.
"It was a very wild place," he recalls. "The flora and fauna were just fantastic. For a boy that age, it was magical." Clearly the nomadic life suited Barry, because a few years later, he signed up with the Royal Army Medical Corps and became a nurse and trainer. However, 11 years later, he returned to civilian life. By then he had married Ann Keen, a teacher. They have been together 48 years, and have two grown-up children.
As luck would have it, Ann's father had a small farm in Wales. Having been exposed to rural living, Barry became interested in agriculture. So much so, he and Ann took on a derelict farm near Farnham in Surrey. However, in spite of their undoubted enthusiasm, the venture didn't go well. Bankruptcy was only narrowly averted when the couple opened a farm stall.
"In 1976, the idea was to make fresh produce more affordable for the general public, and that's what we did," explains Barry.
His next venture was growing sweetcorn. "I ended up with 250 acres of it and never lost a single crop," he says proudly. He then diversified into spuds. At one point, they were delivering 120 tons of potatoes a week to fish-and-chip shops. Then the Smiths began to keep cattle. This proved to be a milestone in their lives - and, as time would tell, it would become a turning point in the lives of thousands of others as well.
In those early days, Barry became despondent about the poor quality of feed available. "Back then, it could contain bone waste, brain and spinal-cord tissue, and was laced with antibiotics and other harmful substances," he explains. Not surprisingly, the animals didn't thrive. On the contrary, poor feeding practices in the 1980s caused an alarming outbreak of bovine spongiform encephalopathy (BSE), commonly known as mad cow disease, putting humans who ate contaminated meat at serious risk.
So, Barry, who is innately innovative, rowed in with his own research into ways to give his animals a better diet. He discovered that germinating certain grains resulted in an increase in protein values, enzymes and vitamin content. "The animals loved their new feed, but after 10 days it became a mouldy mess," he recalls.
Then a friend suggested using a cocktail of bacteria to 'pickle' the germinated grain, and, hey presto, the feed now had a decent shelf life. "As soon as we started using it on animals, we could see their health improve," says Barry. "Juvenile growth was strong; more of the young stock survived and were generally healthier."
He was then asked to try out his feed on some ostriches in Zimbabwe who had a very poor rate of survival. "We took their mortality rate from 40pc-to-50pc, down to one or two per cent," he says, adding, "Ironically, vets in the UK were learning about a British product from a project in Zimbabwe." Around this time, one of those same vets urged Barry to look into the possibility of applying the same protocol to benefit humans. So he embarked on yet another long-term research project.
The end result is Symprove, an innovative supplement containing multi-strain live, active bacteria normally found in a healthy gut. The formula is based on an extract of barley, and because it has a water delivery system, rather than being dairy-based, it doesn't trigger any digestive challenges.
This means it's not destroyed by "the strongly acidic and hostile environment of the stomach" and so beneficial bacteria can be delivered to the gut, still alive, active, and of most benefit.
It has been extensively studied in relation to a range of disorders at King's College London. For example, the researchers were asked to "assess the efficacy of a liquid, multi-strain probiotic (Symprove) in IBS".
The researchers concluded that "the multi-strain probiotic was associated with a statistically significant improvement in overall symptom severity in patients, and was well tolerated. These results suggest this probiotic confers benefit in IBS."
Further research was conducted by King's College research teams into the efficacy of Symprove in treating inflammatory bowel disease (which includes Crohn's disease and ulcerative colitis) and diverticular disease. In both cases, the results indicated that the product under review was of benefit.
For Barry, these investigations were a gamble. "When the results of the IBS study came in, it was described by King's as 'spectacular' - not a word that a scientist uses lightly," he says. "For us, if it [the result] had been negative, that would have been the end of our dream. Independent, randomised, controlled tests are the real thing."
This journey of discovery has taken Barry and his loyal team 30 years of soul searching, a huge investment in terms of finances, sheer hard work and sleepless nights. Yet it's a road they mightn't have embarked on, if it hadn't been for the ostrich experiment in Zimbabwe.
The impressive results prompted a world-renowned gastroenterologist at King's to urge them to push on with their project. "He said the weight of the data that had already been collected from agriculture was enough to encourage proceeding on to human evaluation," Barry says.
But this is not a quick fix. "Improving the balance in the gut takes time and commitment," explains Barry. While Symprove has shown a significant positive outcome over a 12-week period, it can also be used as part of a maintenance plan.