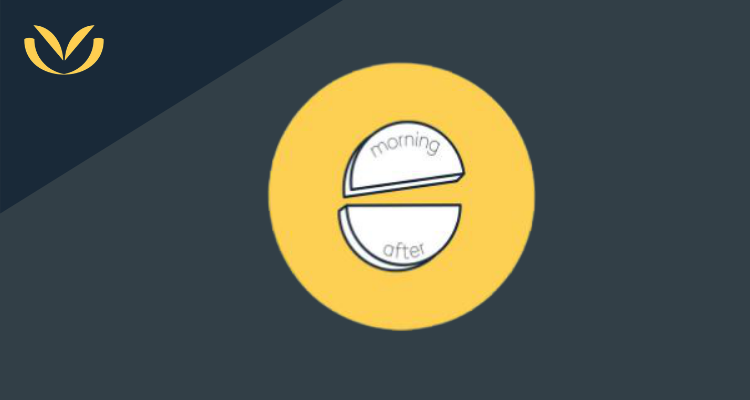 Everything You Need to Know About the Emergency Contraceptive Pill
What is emergency contraception?
Emergency Contraception (also known as 'the morning after pill' or 'plan b') is used by someone that wants to avoid an unplanned pregnancy. It may be needed if you had unprotected sex, forgot to use contraception, were forced to have sex or if the contraception you were using has failed in any way. For example, if the condom broke or came off, if you forgot to take your daily contraceptive pill, if you are taking a pill and had vomiting or diarrhoea in the last few days. There are also many other reasons why someone may need this service and it is important that if you have any doubts or concerns that you discuss it with your pharmacist.
How does it work?
There are two different types of hormonal emergency contraceptives available from your pharmacist. One can be taken up to three days (72 hours) after the unprotected sex and this is called Norlevo. The other can be taken up to five days (120 hours) after and this is called EllaOne. Both medications work by delaying ovulation. It is important to know that neither of these methods are 100% effective but that both pills are most effective the sooner they are taken so it is important to see your pharmacist as soon as you can after you have had unprotected sex. If you are already pregnant the emergency contraceptive will not work. It is also important to know that although it works to prevent pregnancy, the emergency contraception does not offer any protection against sexually transmitted infections (STI's). It is important to speak with your doctor or pharmacist if you have questions or concerns about STI's. 
Further information can be found at https://www.sexualwellbeing.ie/
How do you take it?
Both options available are a single pill which can be taken with some water in the pharmacy or at home. Remember: the sooner you take it the more effective it will be. If vomiting occurs within three hours of taking the pill then a second dose will be needed as it may not have worked so contact your pharmacist if this occurs. It is very important to continue taking your regular contraception or to use a barrier method of contraception after you take the emergency contraceptive pill as it will not protect you for the remainder of the month.
Are there any side effects?
Some people can feel light-headed and nauseas after taking it. Taking it with or just after food will help with this feeling. Your periods can be irregular, come earlier or later than normal for a few months after taking with emergency contraceptive pill.
Some of the reasons why it may not be possible for a pharmacist to supply the Morning After Pill
Too much time has passed since the unprotected sex for the medicine to be effective (max time is 120 hours)
You may be taking other medications or have certain medical conditions that make it unsafe for you to use emergency contraception
You have an allergy to any of the ingredients in the medication
You have already taken an emergency contraceptive pill within this cycle
Your last period was irregular in some way
Our pharmacists will determine if the morning after pill is suitable for you. If for any reason the pill is not suitable, there may be further options available. Our pharmacists are trained to be able to direct you to the correct source for help or support.
How much does this cost?
The emergency contraception service is available free of charge to medical card holders when a valid card is presented. For other customers, a fee will be charged, depending on the outcome of the consultation and the type of emergency contraception supplied.
Where can I access it?
This service is available from all Meagher's Pharmacy stores, from any of our expert pharmacists. Please click here for contact details to find out which store is closest to you or to discuss it with a member of the team. The person who needs the emergency contraception must be the person to contact our pharmacy team and have a brief consultation with the pharmacist which will last no more than 10 minutes. The pharmacist will ask you a series of questions to make sure that the emergency contraceptive is needed, that it is safe for you and that it is the best option for you.
Alternatively, you can book the consultation using our online booking form. When you complete our online consultation form, your selected Meaghers Pharmacy will receive your details. The pharmacist will review the information you have given. As part of our online form, you are asked to provide a contact phone number. This means that should the pharmacist wish to query anything, they can do so prior to your arrival, making the consultation process in store much faster and more convenience.
Based on the information you have given, the pharmacist will determine if the morning after pill is suitable for you to take. If so, they will prepare your medication in advance of your calling into the pharmacy.
Upon completion of the online form and on the same day, you should call into your selected Meaghers pharmacy and ask to speak to the pharmacist. They will run through a very brief consultation with you and provide you with the medication.
All of our pharmacists have been trained to treat requests for emergency contraception professionally and confidentially.
Online booking of this service is available here.
Facts about the emergency contraceptive pill:
Women of any age can use the emergency contraceptive pill but must be over the age of 16 to access it without needing consent from a parent or guardian.
A lot of people who have unplanned pregnancies did not think to use the emergency contraceptive pill.
The emergency contraceptive pill can be taken more than three times in your lifetime.
There is no evidence to show that taking the emergency contraceptive has an effect on fertility.
Using the emergency contraceptive as a regular method of contraception is not suitable and other methods should be discussed with your pharmacist or doctor.
Are there any other options?
If the emergency contraceptive pill is not suitable for you there is the option of having the copper coil inserted by your doctor. This is a small device that is fitted inside your womb though your cervix. This option is also available up to five days (120 hours) after the unprotected sex. Your pharmacist will be able to inform you about this option and direct you where to go if you need it.
Our team is always here for you in any way that we can be. If you have any questions about emergency contraception or your sexual health please ensure to pop in to any of our stores to discuss this with one of our expert pharmacists or contact our helpline on 014853098 or email help@meagherspharmacy.ie.