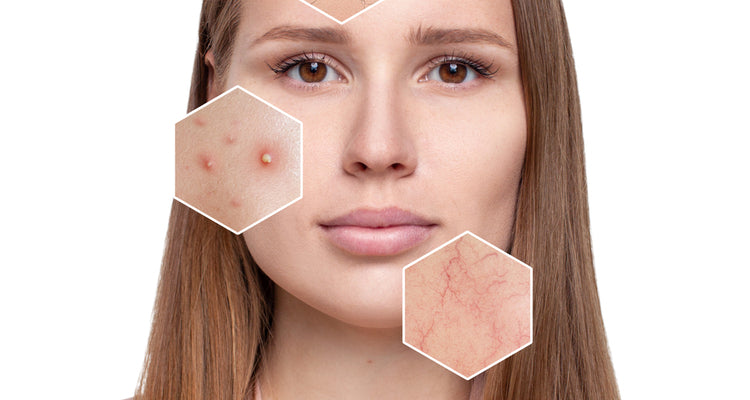 Creating a Core Routine for Combination Skin
When you suffer from combination skin it can be confusing which routine to follow, your skin may be oily in some areas and dry in others. It is important to follow a good general routine that will not add more oil to the oily areas and won't dry out the already dry areas. Then you can treat the individual concerns separately. For me multitasking is a saviour for combination skin, it allows you to address individual concerns where you need to.
For a core routine always double cleanse- this is where you remove any makeup, sweat, grime or build-up of dead skin cells before carrying out a deeper cleanse of the skin daily.
My top products for a first cleanse are:
Then as a second cleanse use something that will give the skin a deep cleanse but will not dry out the surrounding skin, this is super important for combination skin.
When choosing a moisturiser, it is important to go for a formula that will not block the pores but will keep the skin hydrated and protected, I love to recommend a lighter consistency product that still packs a punch with high quality ingredients.
My top tips for combination skin
Multi-masking is your friend. Use a nourishing mask on areas of dryness and a clay clarifying mask on areas of congestion and shine.
Try a balancing toner to keep the skin hydrated and soothe dry skin
Leave yourself alone! The worst thing you can do with blemishes is to pick them, easier said than done I know but try an on the spot treatment instead- much better results