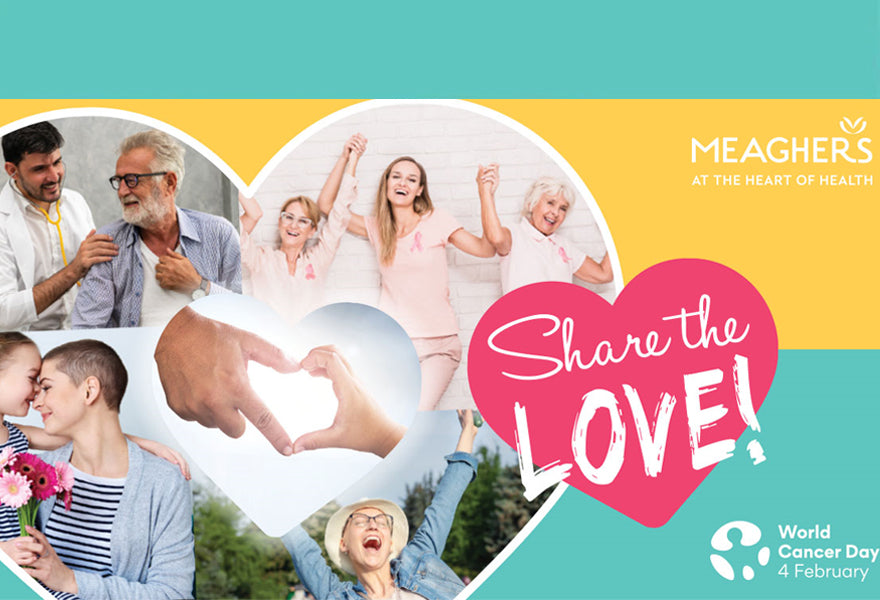 Caring For Skin During Cancer Treatment
When you receive a cancer diagnosis there are so many things to consider, it can be very overwhelming and its important to take care of your physical and mental wellbeing.
The health of your skin may not be top of your priority list when considering the changes you may see when going through treatment so we are going to break down the main things to remember when considering your routine during treatment.
We do recommend to mention any changes you see in your skin to your oncology team, while you may be able to manage symptoms at home, the team should be made aware of all changes you experience.
Why does your skin change during treatment?
The medicine that is prescribed to kill off the cancer cells unfortunately also affect the growth of your skin cells. The common side effect from Chemo that you may be familiar with is hair loss, but Chemo also really affects the skin. It can appear dull, grey, dry, sensitive and irritated. Because the Chemo targets cells that multiply at a fast rate the skin is a key casualty of the war between the medicine and the cancer cells.
Some patients can have difficulty keeping down food and may experience nausea, this may result in the skin becoming dehydrated, making the skin appear tight, dry and lines and wrinkles more noticeable.
Aside from the changes in appearance of the skin, the skins ability to perform the essential function of protection is dramatically altered during treatment. As the body's largest organ the skin protects you from external aggressors that pose a threat of infection. When the skins protective barrier is compromised irritant rashes and infection may break open the skins protective barrier.  
So during treatment it is important to do the following:
Opt for products that are gentle, restoring, and hypoallergenic. Avoid ingredients that might cause an allergy like fragrance, alcohol and preservatives, dermo skincare brands and natural skincare is a great option to switch to.
Avoid any ingredients that remove skin lipids and lead to irritation and a broken skin barrier. This rules out exfoliating the skin either physically with a grainy exfoliator or a chemical AHA.
Cut out all Retinoids/ Vitamin A (retinol) works to increase cellular turnover and your skin does not need that when undergoing treatment.
Switch to a gentle cleanser that won't strip the skin of its natural moisture so avoid sulphates and harsh gel washes. Try an oil or a cleansing balm instead.
An SPF is essential, even more than normal. Many of the drugs related to cancer treatment can cause a sun allergy and skin becomes very sensitive to UVA and UVB rays. Cover up in direct sun and use a sunscreen every day.
My Top Tips
Keep showers short and lukewarm.
Although long hot showers can feel therapeutic, hot water and prolonged water exposure can dry out the skin, astringent, fragranced gels can also strip the skin of its natural oils.
Bioderma Atoderm Shower Oil is creamy and silky and non-greasy. It ultra-light foam is specifically designed to respect the most sensitive skin. Use in the bath or shower in place of your shower gel.
Keep Skin Moisturised
The body daily can really help with restoring the protective lipid barrier, resulting in improved defences from external aggressors. Using a milky body moisturiser that will immediately soak into dry skin, helping to reinforce the skin's barrier. Lipikar Milk contains Shea Butter and Canola Oil and is rich in Omega 3 and 6. It also contains Glycerin and La Roche-Posay Thermal Spring Water which helps soothe irritated skin.
Hands and feet need care
Another side effect of chemotherapy is the skin on hands and feet can start to peel and turn red. A great way to soothe and treat this redness is to cover the skin in a thick moisturiser and put on cotton gloves and socks at night before bed so while you sleep the hands and feet can repair themselves.
Cicaplast Baulm B5 has Panthenol to soothe dry, rough skin and works very well on comprimised skin
Switch up your cleanser
It is essential to cleanse your face twice a day to remove bacteria and any build up on the skin. Your skin may change dramatically in that it may appear a lot less oily, it might be red and irritated and dry to touch. Its important to cleanse very gently.
Keep it natural
Blended facial oils and serums made with a combination of natural oils that will give a variety of essential fatty acids and ceramides can soothe and repair the delicate skin. Vitamin E, Rosehip seed, argan and olive fruit oils all help with the weakened lipid barrier of the skin and comfort the skin.
SPF is more important than ever
Wearing an SPF daily should be a priority for anyone going through cancer treatment. The skin can be irritated easily so try a mineral SPF that will provide a full coverage level of protection using an ingredient like Zinc Oxide without causing a chemical reaction on the skin. 
Use a suitable deodorant
During treatment your sweat glands will change. Especially in breast cancer, where radiation therapy around your armpit can cause your skin to become sensitive. This means that deodorant and perfumes should not be used for the duration of your treatments. Indeora Deodorant is free from all forms of aluminium, aerosol gases, baking soda and other possible irritants. It uses a magnesium formula that naturally neutralises body odour for up to 24hours.
Be yourself
When going through cancer treatment and travelling the road of recovery it can be easy to feel like a different person. Your body may feel like a very different place to be. Its important to try and look after your mental health in whatever form that takes. It might be to try a different style of makeup, a new pair of statement earrings or simply applying a layer of tan.
Use an organic, natural brand like tan organic to look good and feel better