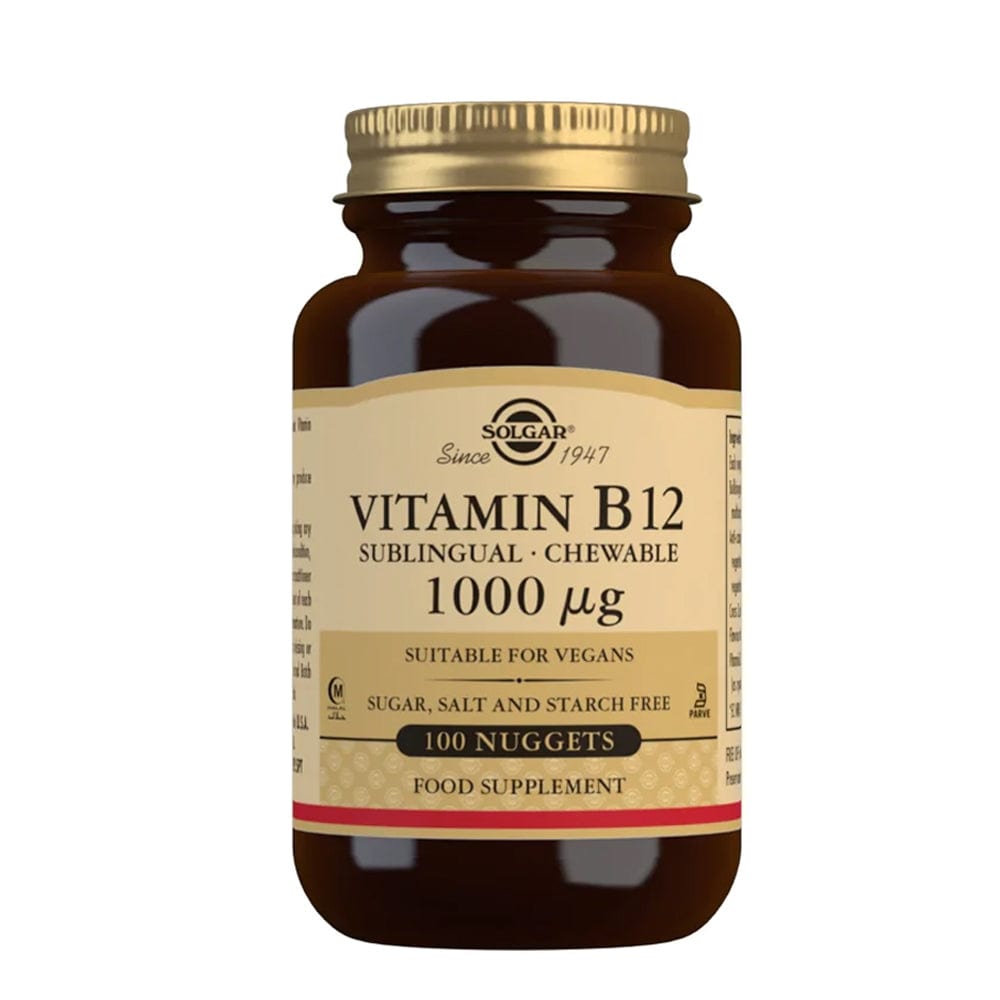 Solgar Vitamin B12 1000 ug Chewable Nuggets 100 Tablets
Description

Directions

Reviews
Solgar Vitamin B12 1000 µg comes in a tablet form. Vitamin B12 also known as cyanocobalamin, is the only vitamin containing cobalt, a trace mineral that is necessary for the formation of red blood cells. It also plays a number of different roles in the body such as reducing tiredness and assisting in the release of energy from foods. 
Beyond energy support, Vitamin B12 has several health benefits supporting general wellbeing and vitality such as supporting the immune system, psychological wellbeing and the formation of red blood cells.  Vitamin B12 is naturally found in fish, dairy products, organ meats, beef, pork, fortified foods and is a water-soluble vitamin. With meat being the richest source of vitamin B12, a daily supplementation is often recommended for vegans and vegetarians.
Solgar Vitamin B12 delivers 100 µg in one tablet daily, contributing to: 
• Energy-yielding metabolism
• Normal functioning of the nervous system
• Normal homocysteine metabolism
• Normal psychological function
• Normal red blood cell formation
• Normal function of the immune system
• The process of cell division
As a dietary supplement for adults, take one (1) nugget daily, preferably with a meal or as directed by a healthcare practitioner; to be placed between the cheek and gum, under the tongue (sublingually) or chewed.
Meaghers Blog
 By choosing ethically and sustainably produced beauty products we contribute to a more environmentally conscious and socially responsible industry. 

Lets look at some sustainable choices you can make in your beauty routine

Read now

This is the perfect time of year to look at the habits we would like to build to be the best version of ourselves for the term ahead. Small changes to nutrition, movement, sleep and gut health can make a huge impact on our wellbeing.

Read now