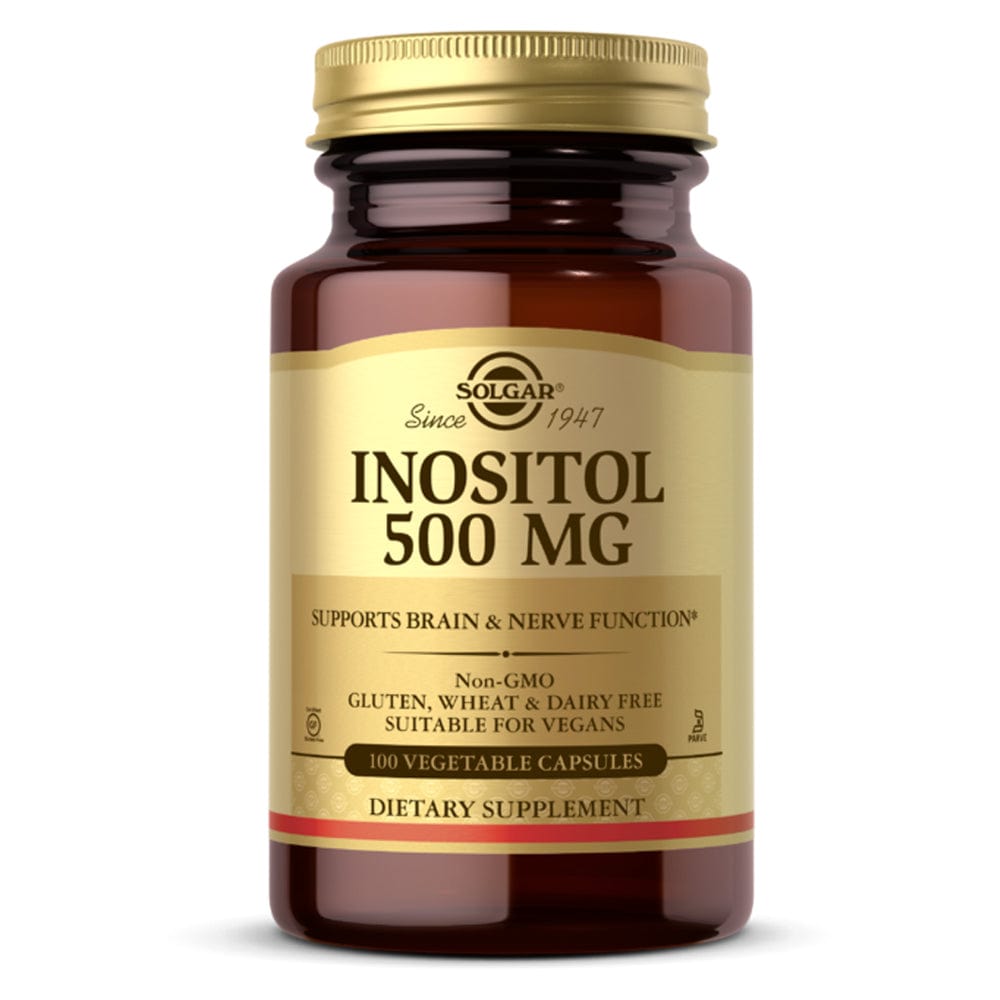 Solgar Inositol 500mg 50 Vegetable Capsules
Description

Directions

Reviews
Solgar® Inositol 500 mg contains Inositol, commonly known as Vitamin B8, which plays an important role in several different processes in the body.

Inositol, or Vitamin B8, is a water-soluble structure and it forms a component of every cell membrane in the body. It functions in a similar way to choline. Inositol, although technically not an essential B vitamin because it can be synthesised in the body, is still a very important nutrient. Food which naturally contain Inositol are citrus fruits, lecithin oil, seeds, whole grains, nuts and green leafy vegetables.
As a dietary supplement for adults, take one (1) vegetable capsule two to three times daily, preferably with meals, or as directed by a healthcare practitioner.
Meaghers Blog
 By choosing ethically and sustainably produced beauty products we contribute to a more environmentally conscious and socially responsible industry. 

Lets look at some sustainable choices you can make in your beauty routine

Read now

This is the perfect time of year to look at the habits we would like to build to be the best version of ourselves for the term ahead. Small changes to nutrition, movement, sleep and gut health can make a huge impact on our wellbeing.

Read now