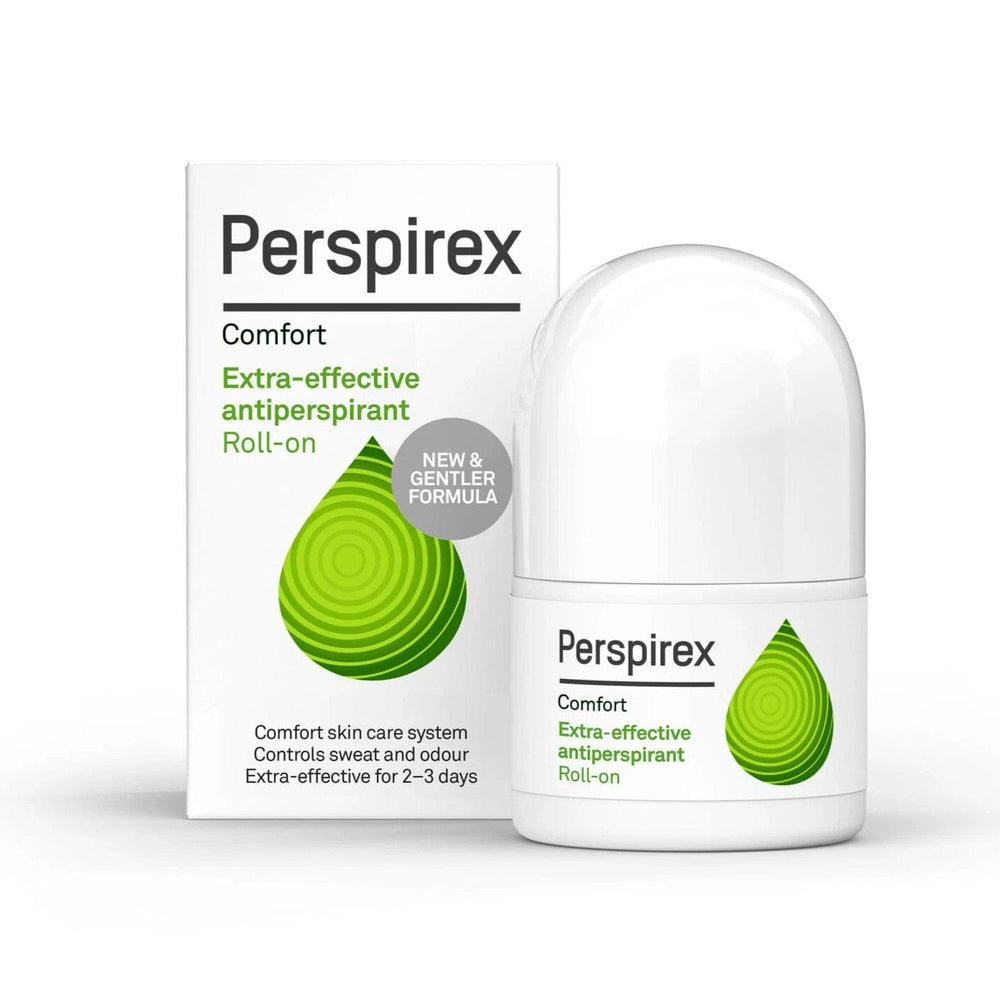 Perspirex Comfort Anti-Perspirant Roll-On
Perspirex Comfort is formulated to provide effective sweat and odour protection while the skin care system ensures an extra good skin feel. Perspirex Comfort is the perfect choice for those who experience occasional heavy sweating.
Perspirex Comfort is water-based and free from perfume.
Skin care system
The skin care system provides extra good comfort to your skin and minimises the irritation that is often associated with extra effective antiperspirants.
Effective sweat and odour protection
Delivers effective sweat reduction, clinically proven through internationally recognised test house. Perspirex Comfort antiperspirant ensures a dry skin feel.
Effective for 2-3 days
Clinically tested by our internationally approved testing house, Perspirex Comfort provides long-lasting protection for 2-3 days.
Meaghers Blog
 By choosing ethically and sustainably produced beauty products we contribute to a more environmentally conscious and socially responsible industry. 

Lets look at some sustainable choices you can make in your beauty routine

Read now

This is the perfect time of year to look at the habits we would like to build to be the best version of ourselves for the term ahead. Small changes to nutrition, movement, sleep and gut health can make a huge impact on our wellbeing.

Read now