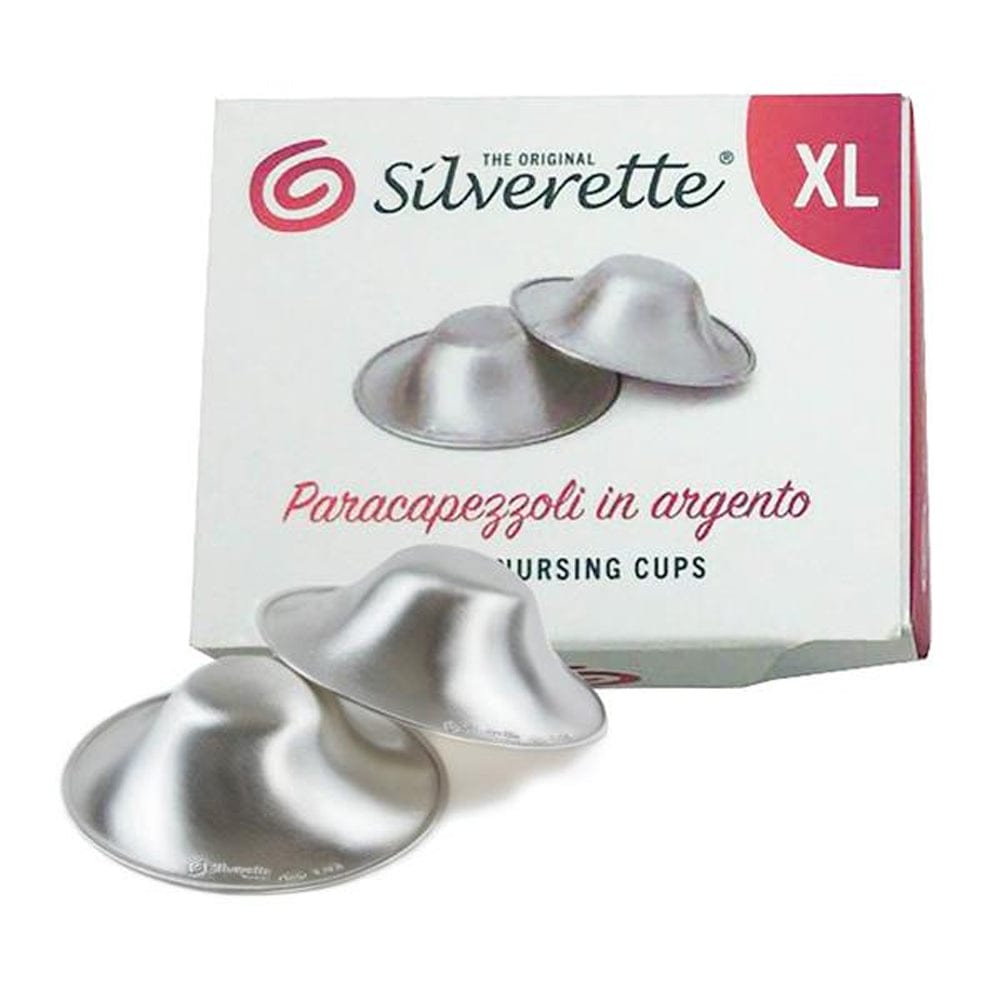 Silverette Nursing Cups The Original Cup
Description

Directions

Reviews
Silver is a natural antimicrobial, antifungal, and antibacterial metal that also contains anti-inflammatory agents. It heals and prevents cuts, wounds, cracks, soreness, and infections. Since 2002, Silverette® cups have enjoyed a resounding and growing success with mothers, doctors and obstetricians. They are the only and original nursing cups made in Italy by fully licensed silversmiths. These cups are essential for anyone who wants to prevent or who is experiencing issues with sore, cracked nursing nipples.
Easy and comfortable to use
No additional creams or lotions are necessary
Natural antimicrobial, antifungal, and antibacterial
Prevent & Cure Soreness, Infections & More
These are the original and only cups made from pure 925 silver by fully licensed silversmiths in Italy. They're non-toxic and eco-friendly. Silver heals and prevents soreness, cuts, cracks, wounds, and infections, including mastitis. This is due to its natural antimicrobial, antibacterial, anti-fungal, and anti-inflammatory agents. If you have thrush, the cups can soothe, but you'll need thrush treatments too.
Which Size Do I Need?
We have both regular size and XL size nursing cups. Use the regular cups if you're a C cup or less, or if your areola is less than 4.5cm. Go for the XL size if you're above a C cup or your areola is more than 4.5cm
These silver nursing cups are comfortable and super easy-to-use. No additional lotions or creams are needed, just apply directly to your nipples between breastfeeding sessions. Your bra or nursing pads will hold them in place.
To clean the cups, remove them and make a paste using bicarbonate of soda and water. Rub the paste on the cups and rinse thoroughly before drying them. Do not use any other nipple treatment while using the cups as this could prevent the cups from working properly.
Use the cups until the damage and pain have been treated. If you're using them to prevent soreness, wear them consistently for 2-3 weeks, then when you need them thereafter
Meaghers Blog
Nutritionist Lucy Brennan 

ANutr shares her tips and advice when it comes to supporting male mental health.

Read now

Nutritionist Lucy Brennan 

ANutr shares her top tips on the best foods to incorporate into your diet when going through menopause.

Read now