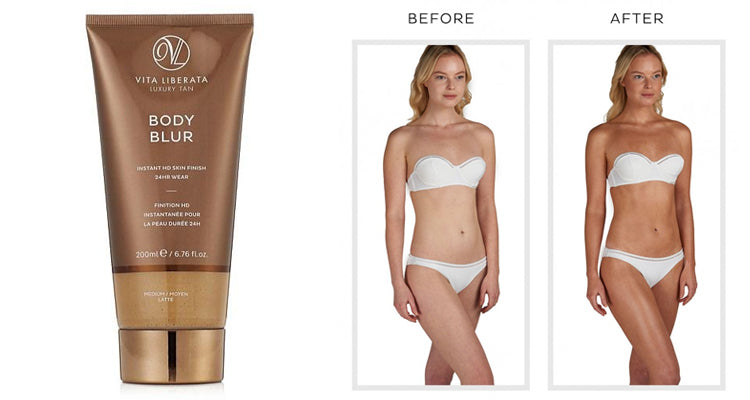 The Solution To Your Tanning Troubles
Are you a Disaster at tanning?
The one guaranteed way of getting your glow on!
Developing times, guide colours, transfer to sheets or clothes, smelling like curry sauce, patchy hands and the wear off that makes you look like you have a rare skin condition  the struggle with fake tan is real!
One of my pet peeves is the timing, you want to have a flawless tan on Saturday but with most of the products on the market it's all about the prep. With all the scrubbing, exfoliating and moisturising required for the perfect tan you need to start the process on a Thursday! Aint no one has time for that! Especially if you have a busy job, kids or a life in general!
An instant tan has long had a bad rep with the old school products transferring onto clothes, running in the rain and being just that shade too dark looking like you have caked on the foundation!
Not anymore! Enter the game changer used by all the Victoria secret Angels on the runway.
Vita Liberata Body Blur
gives an instant HD effect, this beauty minimises blemishes, cellulite and skin discoloration so if you have any bruises, scars, visible veins or stretchmarks The body blur will do what it says on the tin, it blurs skin imperfections and the slight sheen elongates legs, makes your skin look dewy and healthy.
It contains Shea Butter which repairs, hydrates and soothes skin while Vitamin E protects against free radical damage, fighting signs of ageing. Plus, it's water-resistant so won't wash off until you want it to. You can apply it to your face and body and it won't clog the pores so any oily skin types can use it.
Body Blur also will cover any tan mishaps- we have all been there! Forget to tan one leg or missed a bit the body blur can be applied over an existing developing tan. So whether you are a tan aficionado or a novice this is a must try!