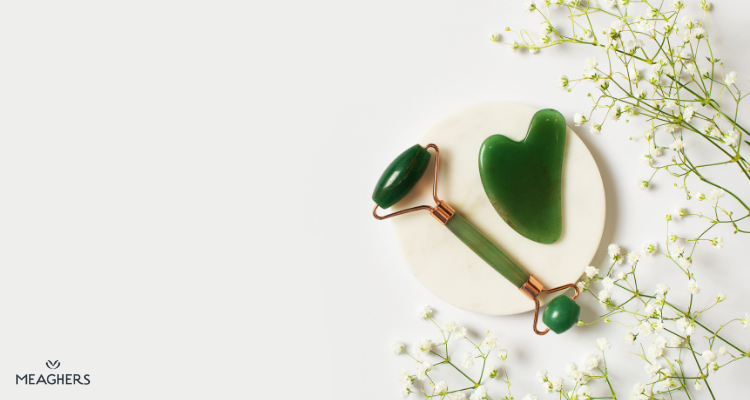 Green Beauty 101: Top Beauty tips to green up your natural skincare routine
Green, clean, natural beauty are terms that are popping up more and more in the beauty world. Nicola Connolly Founder of eco-friendly Irish beauty wellness brand Nunaïa explains what it all means, how to 'green up' your own beauty routine and minimize your beauty footprint.
How did you start to learn about 'Green Beauty' and incorporate it into your own life?
Over 15 years ago I started working with traditional communities in the Amazon Rainforest, Galapagos islands and Andes Mountains in Peru & Ecuador. I was fascinated by the incredible variety of plants and their power to heal and help these local communities stay healthy.
It started to make sense not to put anything on my body that I a) didn't know what it was and b) couldn't guarantee wasn't hurting the planet or the communities where ingredients were sourced or manufactured. So, I spent over a decade studying and researching the science behind natural beauty and these incredible plants and along the way switched over to a green lifestyle.
So, when we set up Nunaïa, one of our core visions was that 'no one and nothing should suffer from what we put on our skin', that includes our customers, our growers and the planet.
What does 'Green Beauty' mean?
This is a great question. There's lots of confusing information out there as there's no common legal definition around any of these terms. Perhaps I should start by clearing up some of the confusion around what the different terms mean:
Clean Beauty – This effectively means ingredients that are non-toxic to humans. Many of us are now more concerned with what we eat and how we look after ourselves and that includes the products we put on our skin. Clean beauty ingredients can be both safe, synthetic ingredients (hyaluronic acid, peptides etc.) and natural ingredients (rosehip oil, cacao butter etc.).
Natural Beauty –Typically, these are skincare products made of ingredients found in nature – plants, oils, butters, minerals and animal by-products such as beeswax, lanolin etc. True natural beauty goes much further than just natural ingredients and takes into account a strong commitment to protecting the environment and its precious resources, supporting local communities and developing products that don't harm the planet or any people along the way.
Organic Beauty - Organic skincare means skincare products that are made using natural ingredients that are organically farmed. Organically farmed ingredients mean ingredients that are farmed without using any herbicides, pesticides, GMO ingredients or synthetic chemicals.
As with organic food, organic skincare ingredients are thought to have a higher nutrient quality than conventionally grown ingredients. So, if formulated correctly these products mean more benefits for your skin and overall health.
What is certified organic skincare?
Certified organic skincare means brands and products that have undergone a stringent and rigorous third-party certification process to guarantee they genuinely are organic.
Organic certification guarantees that brands use natural ingredients from organic farming that are sourced and manufactured sustainably with non-GM ingredients, herbicides, pesticides or synthetic chemicals or fragrances. In order to get organic certification skincare brands also have to use ingredients that are sourced sustainably and don't damage the environment as well as ethical, safe manufacturing processes and green packaging.
Our top tips to 'green up' your own beauty routine:
Read the small print – yes, it's not the most exciting of tasks but this is the first step. We promise that after a while it will become second nature! Take a look at the ingredients list and see if you can recognise most of the ingredients. Often green beauty brands will give the English name in brackets next to the scientific INCI name of the ingredient. Start using resources like the EWG website to understand more about what the different ingredients are and then you can decide if it is a product you are happy to put on your skin.
Look for official logos – Look out for natural and organic certification logos like Ecocert COSMOS, Soil Association and Natrue. As there is no regulation, any brand can use the words 'natural' or 'organic', so one of the quickest, easiest ways to check is to look for an organic logo. As part of the certification you have to print the % of ingredients that are natural and organic on the packaging so the customer can tell at a glance. For example, on the back of our Nourishing Radiance Serum it states that 99.5% of the ingredients are organic certified and 100% are natural so this is a great place to start.
         If animal friendly products are important to you, seek out the Vegan                     Society or Cruelty Free certification which guarantees a product is vegan             and uses no animal products or by-products like commonly used                         beeswax, milk and lanolin.
Packaging Matters - Look at the packaging and again read the fine print – most sustainable brands will state what the packaging is made from so look for the FSC certification symbol that means the card or paper used was sustainably sourced. At Nunaïa, we are also passionate about avoiding single-use packaging – we designed our Nourishing Radiance Serum box as a keepsake to store 'life's little things' and are delighted to see more and more of our customers using the box to travel and carry jewellery and make-up.
Simplify – ask yourself if you really need all your current products? We're big believers in a 'less is more' approach to beauty and life. Choose your top multi-tasking products and start to introduce more natural based ingredients. Your skin will thank you!
Recycle - Did you know that if you don't recycle your skincare packaging properly it all ends up in landfill? A simple step is to commit to recycling your skincare product packaging correctly. Simply read the label for how to do this. Remove caps or lids, rinse glass or plastic bottles and ensure each element goes into the correct recycling bin.
Nicola Connolly is the Founder of Nunaïa, an Irish beauty wellness brand that helps to create more moments of connection in women's lives through their superfood skincare rituals that restore skin health and a greater sense of calm and balance.
Over a decade researching health and well-being with traditional communities in the Amazon Rainforest and Andes Mountains of Peru and Ecuador inspired Nicola to combine this ancestral wisdom with the latest green beauty technology.
Lovingly crafted on the shores of Lough Derg in Co. Tipperary, ingredients are sustainably and ethically sourced, directly from growers with the utmost integrity.