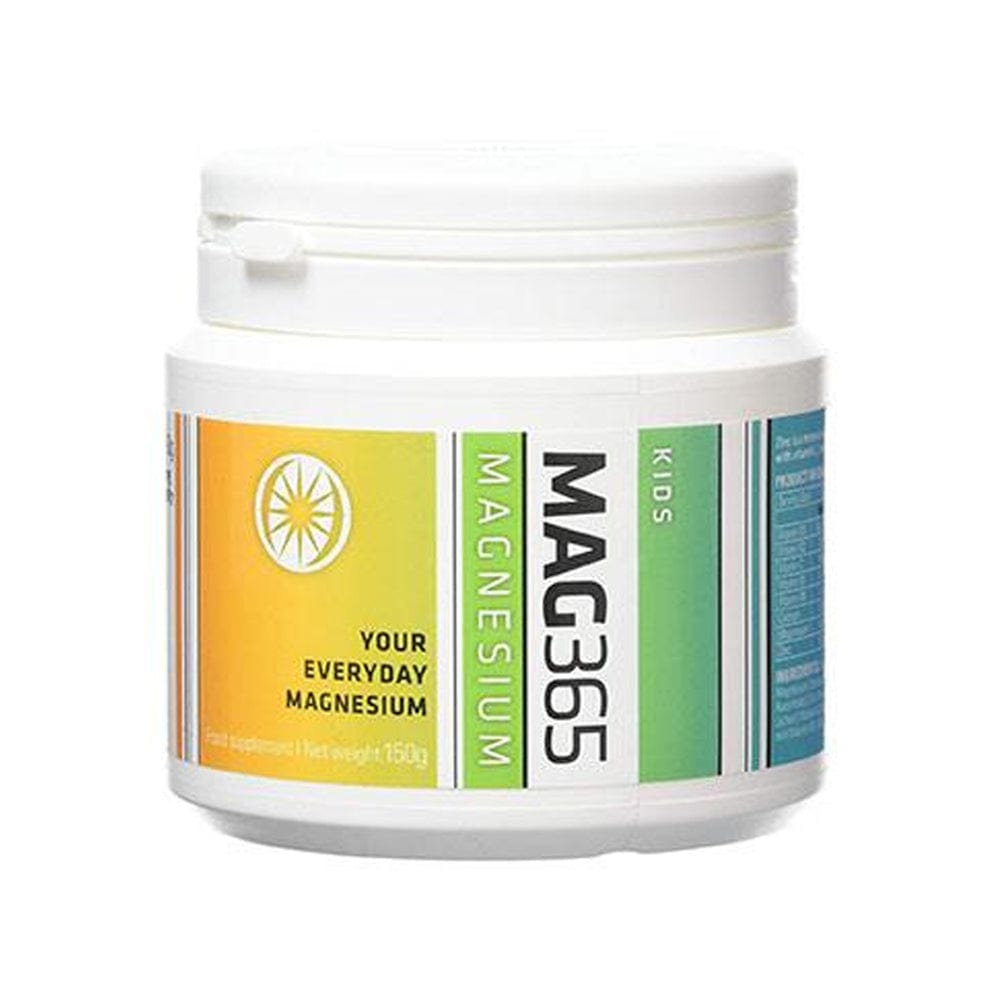 MAG365 Magnesium For Kids Passionfruit 150g
Description

Directions

Reviews
Mag365 Kids is a magnesium supplement formulated specifically with kids in mind. It also contains an assortment of additional vitamins and minerals, all of which are responsible for improving a child's growth and immune system. Magnesium and calcium are both needed to ensure the proper function of nerves and muscles, as well as calcium being vital to bone strength. Zinc is needed to both support the immune system in fighting off viruses and bacteria, as well as produce important DNA and proteins. The blend of vitamins ensures continued growth and unimpaired immune functions as your child gets older, when taken alongside a balanced diet. Mag365 kids only makes use of natural sweeteners, so there are no artificial colours, flavours or preservatives.
No sugar or artificial sweeteners are used.
Suitable for children aged 4+
1-3g of the supplement into 20-30ml of water. 
Meaghers Blog
 By choosing ethically and sustainably produced beauty products we contribute to a more environmentally conscious and socially responsible industry. 

Lets look at some sustainable choices you can make in your beauty routine

Read now

This is the perfect time of year to look at the habits we would like to build to be the best version of ourselves for the term ahead. Small changes to nutrition, movement, sleep and gut health can make a huge impact on our wellbeing.

Read now