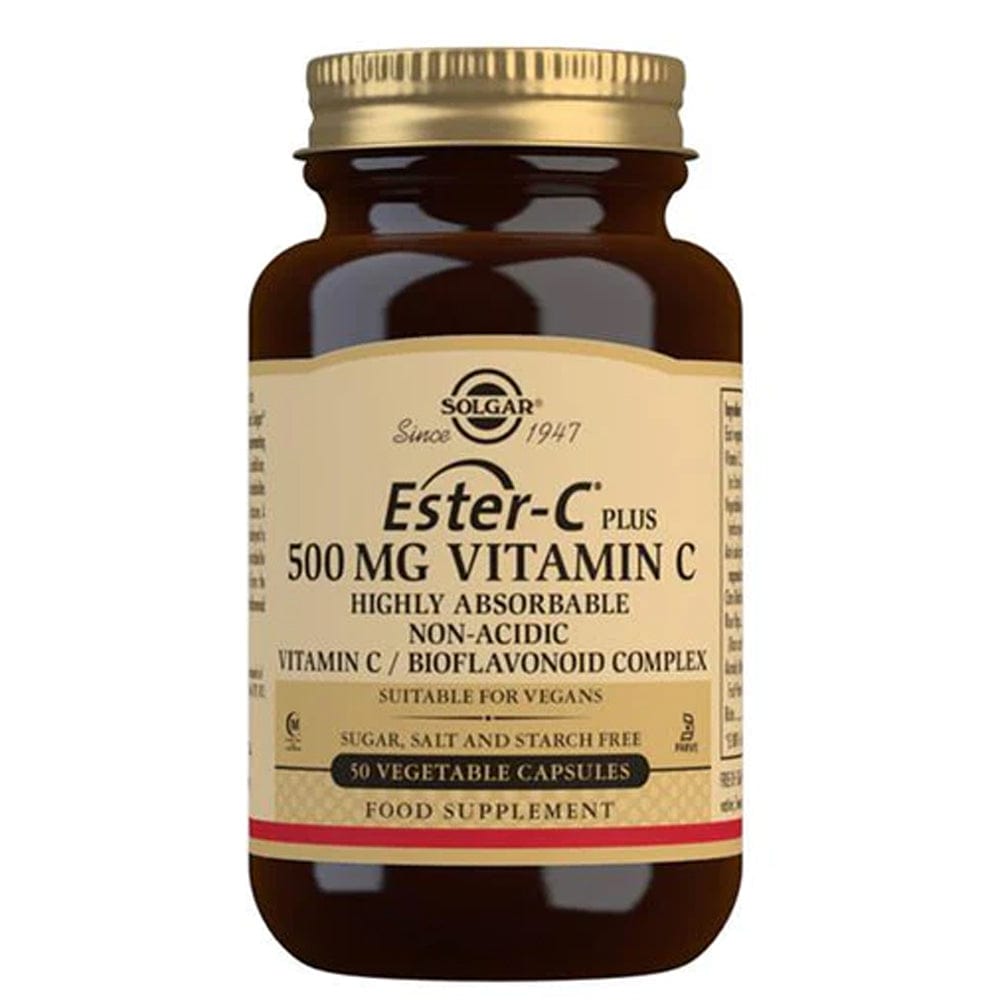 Solgar Ester-C Plus 500mg Vitamin C 50 Vegetable Capsules
Solgar Ester C 500mg is a unique formula utilizing a premium patented, non-acidic, form of vitamin C, Ester C which may be easier for your body to absorb. This proprietary formula is an exclusive product to Solgar and contains additional natural plant bioflavonoids that naturally accompany Vitamin C in fruits and vegetables. Ester C itself is also gentle on the stomach compared to traditional forms of vitamin C, and so is less likely to irritate, making this product a good choice for everyone.
Once taken Ester C is also retained by your immune cells for longer than regular Vitamin C, giving you superior immune support. Vitamin C, a water soluble vitamin that helps fight free radicals and to maintain a healthy immune system. It has multiple benefits which supports optimal health, ranging from promoting healthy skin, reducing tiredness and fatigue and supporting healthy bones and teeth.
Ester C Plus 500 mg delivers all the health benefits of this premium Vitamin C, in a convenient 1 /" 3 a day vegetable capsule, contributing to:
The normal function of the immune system (including during and after intense physical exercise)
Normal collagen formation for the normal function of bones, teeth and cartilage
Normal collagen formation for the normal function of skin
The protection of cells from oxidative stress
Normal functioning of the nervous system
Reduction of tiredness and fatigue
Increased iron absorption
Meaghers Blog
 By choosing ethically and sustainably produced beauty products we contribute to a more environmentally conscious and socially responsible industry. 

Lets look at some sustainable choices you can make in your beauty routine

Read now

This is the perfect time of year to look at the habits we would like to build to be the best version of ourselves for the term ahead. Small changes to nutrition, movement, sleep and gut health can make a huge impact on our wellbeing.

Read now