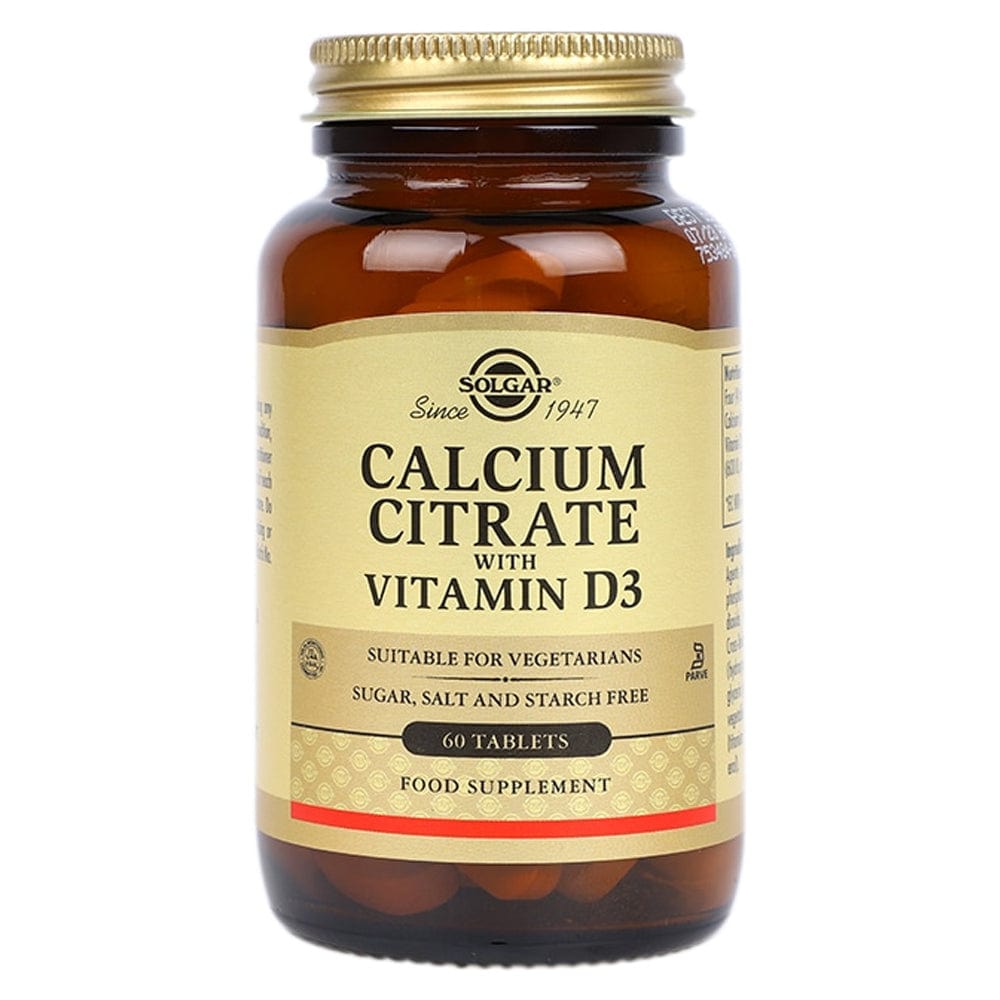 Solgar Calcium Citrate with Vitamin D3 60 Tablets
Solgar's Calcium Citrate with Vitamin D3 is a quality formula designed to contribute to the health and maintenance of bones and teeth. Vitamin D helps the body absorb calcium. Our bodies make vitamin D from exposure to sunlight, and we can easily become deficient during Winter months or if we spend little time outside during daylight hours. Using a quality vitamin and mineral supplement from Solgar can give you peace of mind all year round.
Calcium is an essential mineral which supports many functions in the body, including growth and maintenance of healthy bones and teeth, and nervous systems. Vitamin D3 aids in calcium absorption. We can easily become deficient in vitamin D3, particularly during winter months. Daily supplementation from a quality source supports bone health and general wellbeing.
Calcium with vitamin D3
Good for teeth and bones
Vitamin D helps to aid calcium absorption
Meaghers Blog
 By choosing ethically and sustainably produced beauty products we contribute to a more environmentally conscious and socially responsible industry. 

Lets look at some sustainable choices you can make in your beauty routine

Read now

This is the perfect time of year to look at the habits we would like to build to be the best version of ourselves for the term ahead. Small changes to nutrition, movement, sleep and gut health can make a huge impact on our wellbeing.

Read now